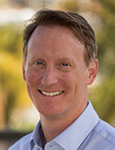 The Designers Council is dead. Long live the Designers Council!
As the calendar turned to January, IPC and the entity formerly known as the Designers Council amicably parted ways.
The event, which happened quietly after months of discussions, ended a long and productive chapter in the printed circuit design industry history.
As detailed in our 25-year retrospective on the organization in 2017 (https://pcdandf.com/pcdesign/index.php/editorial/menu-features/12246-designer-council-1712), the Designers Council began as an independent grassroots movement in locales across the US and Europe. Originally a confederacy of like-minded individuals who somehow found the energy and time to commit to bringing their colleagues together, it quickly spun into a top-down organization under the auspices of IPC.
To continue reading, please log in or register using the link in the upper right corner of the page.
---