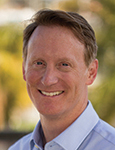 Were you as shocked as I was last month when Sparton announced CEO Cary Wood had resigned?
Since he took over as president of the company in 2008 (he was named chief executive months later), the 48-year-old Wood has been a shining star in the EMS sector. He reshaped and reinvigorated Sparton. In 2006 the company's sales were just over $170 million and the company was in dire need of restructuring. Some industry watchers didn't think the company would survive.
Survive it did. By 2011 it had turned the corner, and today sales top $430 million, with consistent profits. He led the buyouts of Electronic Manufacturing Technology, Onyx EMS and Hunter Technology, among others, firming up its presence in the medical and defense markets.
The reason(s) for Wood's sudden departure are murky. Sparton isn't talking, although in a press release it did praise (albeit somewhat tersely) his contributions. The rumor mill is speculating the move was prompted by an exchange on the firm's quarterly conference call in early February between Wood and some hedge fund managers who felt the company should be far more valuable for shareholders and even suggested a breakup would be in order. One went so far as to say his
"16-year-old daughter and small pack of Norwich Terriers could probably get the stock up 50% to 100% before the end of the quarter." Ouch.
Another pointedly asked why a couple of Sparton customers are considering moving production in-house.
To his credit, as the exasperated fund manager called for the board to buy back stock or step aside, Wood kept his cool. He noted the board has evaluated all the alternatives about how to deploy its capital, put a pause on M&A, and is moving to optimize SG&A and performance. If he felt any urge to ask why these fellows who so clearly don't understand the EMS industry bet their clients' money on it, he resisted saying so.
This exchange gets at one of the tensions inherent in being a public company today. The market is controlled by institutional and hedge fund investors, not private citizens. It's a cliché, but the goals of a short-term investor are fundamentally different from those of a manufacturer, especially one that generates a big chunk of its revenue building other companies' products. There's a fundamental disconnect between needing to invest for long-term survival and trying to squeeze the last bit of blood from the body before moving on to the next victim. Yet, in the current financial climate, coming up with the financing to fund expansion and acquisition without ceding near-total control of the company can be near impossible without going public.
Despite feeling the accusations leveled at Wood and the Sparton board were ill-timed and demeaning, I don't believe the activist shareholders are all wrong.
Sparton has spent north of $150 million in EMS-related acquisitions in the past eight years, including $55 million for Hunter Technology last year. Many a firm has bet on the wrong acquisitions and lost big. It's appropriate to question whether these moves have been the best use of company cash, and it's up to the Sparton board – now minus Wood, of course – to justify them.
To do so, the board could reasonably point out how difficult it is to live in the $100 million to $500 million or so market in the EMS industry today. To survive, companies have to grow, and they typically have to come up with revenue streams beyond just soldering components. Breaking up Sparton by selling its highly profitable engineered components unit, as some are calling for, isn't going to help the firm's long-term prospects.
Sparton is hardly alone in its position. Most analysts believe Flex and Sanmina would be more valuable if they were to divest their respective board fabrication businesses. In the mid 2000s, Sanmina CEO Jure Sola outlasted many calls – including this page's – to step aside following 20 straight quarters of "one-time" charges. Both companies have lost more than $1 billion in value since 2005. During Wood's tenure, Sparton's market capitalization actually rose, from a low of $15.9 million in 2009 to $138 million at the time of his departure. Yet he's the one on the outside today.
Sparton is in better shape today than when Wood took over, and there's no reason to think that will change in short order. The industry needs to take pains to protect its good managers, because just building things well isn't enough for long-term success these days, at least not for public companies.
P.S. See us this month at IPC Apex, booth #1902. And be sure to join us at 10:30 a.m. on March 15, when we announce the latest winners of the NPI and Service Excellence Awards.