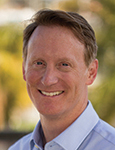 Years ago an old industry friend said to me that he thought the future of electronics manufacturing lay in the basement of Xerox.
He might be more right than he knew.
Eugene Chow isn't a household name in the PCB industry, but he probably should be. One of the speakers at PCB West this month (see the conference catalog in the digital issue of this magazine), Dr. Chow is principal scientist and manages the Microsystems Technology area at PARC, formerly the R&D arm of Xerox. Among PARC's foci is research on flip-chip packaging applications, and Dr. Chow's work covers MEMS, packaging and printing. A serial inventor with more than 60 patents to his name, Dr. Chow is at the forefront of technology, where much of the innovation is so leading-edge, he readily acknowledges it could be a decade or more before commercialization would be feasible.
At PCB West, Dr. Chow will discuss PARC's development of microsprings for IC packaging and probing. The springs are made with deposited metal thin films and are lithographically defined, capable of fine pitch (6µm demonstrated) and low profiles (<5µm). This particular technology has present-day applications, having found use in commercial probe cards. The springs can be used for metal pad pressure contacts, enabling at-speed test of die in MCMs before bonding. Such a capability could preclude the need for known good die and dramatically reduce the cost to produce MCM packages and modules.
So there's that. But speaking to Dr. Chow last month ahead of the Sept. 15-17 show, what I found even more compelling was his discussion of PARC's research into directed assembly, or what he calls "geography technology." PARC is working on a truly next-generation component packaging process that entails something of a "soup" of chips, parts that are small enough to join together and be "told" digitally where to go. This is true blue sky research, the likes of which is often cited as missing in electronics today. As with most of its projects, PARC is looking for commercialization partners, and Dr. Chow plans to use some of his presentation time to reveal these innovations. Even in a three-day program of almost 70 presentations from some of the top names in the design, fabrication and assembly industry, I'd say this one's a "can't miss."
Freebies. One of the aspects I've loved about PCB West since first attending the show back in – gasp! – 1994 has been its emphasis on training. This year's conference is no different, but in addition to the three days of extended presentations (the majority are at least two hours in length, which gives presenters and attendees plenty of time to really dive into a subject), the show will feature two free full-day tracks on Sept. 16, with topics ranging from signal integrity to metal-backed boards and common design errors. Traditionally design heavy, this year we've added several hours' worth of free assembly-related topics.
Among the assembly highlights, Dr. Denis Barbini of the Univeral Instruments Advanced Process Laboratory will look at how the continuous decrease in component size brings new reliability challenges. We know, of course, that the microstructure of solder joints greatly affects electronic package reliability. Dr. Barbini will cover the impact of various surface finishes on the microstructure of SAC 305 LGAs, BGAs and CSPs.
Last year's event attracted more than 2,600 registrants and nearly 1,750 attendees in PCBs, assembly and test. Especially for those in the Silicon Valley, PCB West really is the ideal place to see the top CAD and CAM vendors, as well as scores of PCB fabricators and electronics assemblers. Visit pcbwest.com for details.
In praise of JoAnn. A few words about JoAnn Stromberg, who is retiring at the end of this year. JoAnn is, simply put, one of the finest persons I've had the pleasure of knowing over the course of my career in the PCB industry. She has been head of SMTA since 1997, and in that time developed a well-deserved reputation for integrity, fairness and above all, listening. Through all the years, even as SMTA grew from a startup society of engineers to an international organization with more than 50 chapters spanning four continents, I never received a piece of mail from JoAnn that wasn't hand-signed and with a little note at the top. It was usually something simple, such as "Hi, Mike!" but her human touch always made my day.
That touch inspired fierce loyalty among the core members of SMTA. JoAnn's attention to detail, and refusal to take the path of least resistance simply because it was easiest, made her a true supporter of the "little guys" who make up so much of the industry, and for whom SMTA was not just a line item on the professional résumé but a lifeline to networking and advanced education.
JoAnn, for your support, your wisdom and most of all, your friendship, thank you.