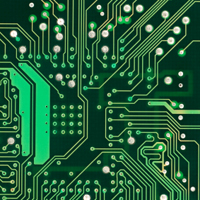 Details

Written by

Staff

Category:

Design News
WILSONVILLE, OR – Mentor Graphics Corp. today announced first quarter revenue of $190.5 million, up 8% from the prior year first quarter. On a GAAP basis, diluted earnings per share were breakeven. Earnings per share were $.12 on a non-GAAP basis, up 50% over the prior year first quarter. Bookings were up 15% over the previous first quarter. These results reflect the change in fiscal year with the first quarter running February 1 to April 30, 2007.

During the quarter, the company launched its next generation Veloce hardware-assisted verification platform. Already in use with multiple customers, the platform offers as much as a three to five times improvement over previous solutions. The company also launched Board Station XE, its next generation Board Station PCB design flow for enterprise customers.
"The business momentum of 2006 has continued into 2007," said Walden C. Rhines, chairman and CEO of Mentor Graphics. "Stronger industry conditions, combined with company specific strengths, like our new Veloce emulator and automotive products, should continue to drive positive results in 2007."
North America bookings were up nearly 70%, year on year. Pacific Rim bookings were up 15%, while Europe was down 5% and Japan bookings were down 30%. Split of bookings by geography was North America 45%, Europe 25%, Japan 15% and Pacific Rim 15%. Split of revenue by geography was North America 45%, Europe 25%, Pacific Rim 15%, and Japan 15%.
"The first quarter was strong despite a lack of significant lease renewal activity," said Gregory K. Hinckley, president of Mentor Graphics. "New customer accounts were up sharply in the first quarter, which we see as a bullish sign. This, combined with a strong renewal outlook for the second half of the year, gives us increased confidence in our outlook."