Generation 4.0 Fakra connectors include stamped and formed construction for fully automated cable termination.
Feature removable connector housings for field replacement and are mechanically keyed and color-coded to prevent mismating. Designed for automotive applications. Support new applications such as blind spot monitoring, emergency vehicle warning systems, and autonomous braking.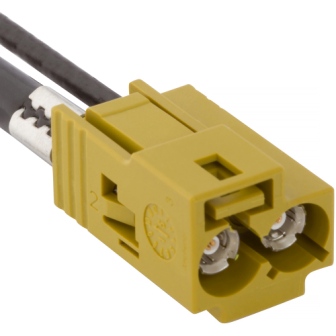 Amphenol RF
amphenolrf.com
PCB West the Silicon Valley's largest PCB industry trade show: pcbwest.com!