Avia LX 355-20 is a q-switched, diode-pumped solid-state (DPSS) laser.
Delivers 20W (at 50kHz repetition rate) at 355nm, a diffraction limited (M² <1.3) beam, and an expected lifetime of 20,000 hr. Is for cutting, drilling and marking in microelectronics fabrication and packaging. Applications include cutting flex material, chip and mold form marking, IC package trimming, and more. 3D chip package manufacturing tasks such as via drilling and other processing of glass, ceramics, copper and composites are enabled. Is 140 x 110 x 620mm. Has single-unit construction (combining laser, controller and pump diodes) and three-point kinematic mounting.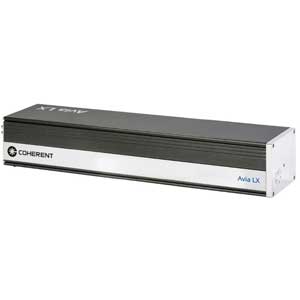 Coherent
coherent.com

Register now for PCB West the Silicon Valley's largest PCB industry trade show: pcbwest.com!