Details

Written by

Terry Jernberg

Category:

Jernberg PI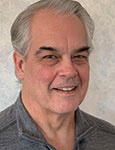 In PDN design, maintain a low impedance over a range of frequencies, as opposed to just one.
Achieving a robust and functioning power distribution network isn't difficult if we provide both the capacity and responsiveness needed at each device. Previous columns addressed capacity concerns, discussing the need for sufficient copper (or an alternative conductor) between a voltage source and any load depending on it for its supply. Here, we build on those and examine what's required to maintain that network at a steady voltage. This relies on sufficient "energy stores" and the conduction paths needed to deliver charge quickly to any location on the board experiencing "instantaneous demand."
DC vs. AC (aka static vs. transient). Historically, nearly all power conversations pertaining to printed circuit boards have been lumped into two categories, with the terms "power DC" and "power AC" emerging as almost standard terminology. Power DC is understandable as it addresses PDN capacity issues associated with inadequate copper.
Our experience with DC analysis reveals the simulation process, once thought to be complex, is nothing more than the visualization of Ohm's law. With voltage defined in our DC supplies, and current by the operating requirements of each load, we found tools could readily calculate the resistance by extracting the geometry of the conductors. Using these resistance models in conjunction with the current needs of each IC (defined by their electrical specifications), it is easy to predict the DC voltage available in each chip given its distance from the source. This makes the cumulative resistance from the source the determining factor defining the DC performance each IC experienced.
To continue reading, please log in or register using the link in the upper right corner of the page.
Read more: Meeting On-time Power Requirements All the Time
Details

Written by

Terry Jernberg

Category:

Jernberg PI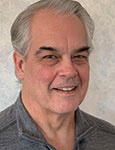 Chip caps help only if the conduction in the path is sufficient to deliver the right charge.
Much of the talk in the simulation world lately is focused on power. Even SI experts are starting to see how power has a material impact on their high-speed data transfer success. With power on the forefront, what effect will that have on the additional design demands of low-frequency supplies? Why should you consider power throughout your design process?
Signal integrity, at its basic core, studies and describes the effects physical structures have on a signal, as it is transmitted from a source (transmitter) to a destination (receiver), but makes no mention of where the energy for the signal originates, or where it goes once received. Although a bit of oversimplification, the transmitting IC pulls energy from its power supply, bundles it as a bitstream and transmits data to a receiving IC, where the energy is dumped onto the ground and eventually returns to the power supply, ready to repeat. Admittedly, today's high-speed signals are largely differential and draw from multiple power rails, so we aren't describing the exact current flow. What we are describing is the notion that reliable data transmission involves both a clean path from driver to receiver in addition to a well-designed plan to deliver and return needed power.
In our previous column related to power distribution (PCD&F, April 2021), we discussed capacity. Specifically, we focused on the increasing current demands associated with most new designs and showed the need to ensure our conductors (pins, planes, vias, and etch) were up to the challenge. Today we add another requirement: responsiveness. Even an IC with ample current supply could experience "power shortage" if the energy needed to transmit the data bitstream isn't available in time.
To continue reading, please log in or register using the link in the upper right corner of the page.
Read more: The Case of the Unresponsive PDN