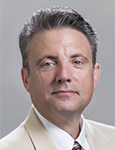 Buyers will pay more for local products, if only manufacturers were easy to do business with.
In a recent opinion piece in Roll Call, IPC president and CEO John Mitchell – addressing the Biden administration's willingness to invest mightily in the global chip output – points out it will take this and much more to maintain the US electronics manufacturing industry's competitiveness.
"The issue," Mitchell notes, "is that America's supply chains keep generating problems that frustrate consumers, threaten companies and undermine American competitiveness."
He hits the nail on the head by calling for a more "holistic" approach and points out that while chips are important, they are just one piece of the puzzle. The printed circuit board, on the other hand, ties together all the components of electronics manufacturing, and that seems to be the greater domestic challenge.
In my opinion, it's not so much the chip shortage causing the US to fall behind in the technology race. Instead, it's poor sales management and customer service.
In my long career as a PCB broker, I have been both salesman and buyer; to sell the boards, I had to buy them first. My biggest challenge during that time has been successfully procuring PCBs from our domestic manufacturing industry.
To continue reading, please log in or register using the link in the upper right corner of the page.
---