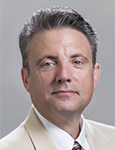 Expand your manufacturing base at little or no cost.
Why are PCB purchasing departments often hesitant to move business to a new vendor, even when it is clearly warranted? Perhaps it's the overly cumbersome process many buyers require before production can be moved.
Adding a new supplier to an approved vendor list (AVL) needs to be done with care, but I don't understand why many firms make it harder than it has to be.
It is important to keep PCB vendors on their toes. They should know that you, as a circuit board buyer, regularly review vendor pricing and performance and are willing to move business when necessary. And the truth is adding qualified suppliers may not be as difficult as you think.
To continue reading, please log in or register using the link in the upper right corner of the page.
---