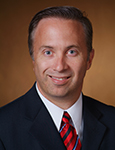 First differentiate between rigid-flex and true flex.
As is often the case with flex circuits, knowing which solder mask to use on flexible circuits is somewhat of a trick question, one with several answers. The decision boils down to circuit construction and design intent.
To start, there are several ways to insulate circuits in the flex world. These include solder mask, coverlay and coverfilm. In most cases, the designer may simply note solder mask per IPC-SM-840 and leave the rest to the fabricator. This allows the fabricator to use the proper mask in the proper setting.
When making a design decision, first differentiate between rigid-flex and true flex circuits.
Let's cover the easiest one first: rigid-flex. Typically, a rigid-flex construction will have solder mask applied to the external rigid layers to insulate all external traces, as well as define surface mount or BGA pads. It may also provide mask dams between pads to reduce the potential of solder shorts at assembly. This solder mask usually is classified under IPC-SM-840 as a type H solder mask, which denotes a high-reliability solder mask. These are the most common solder masks. Normally green in color, they can be modified for other colors, as desired. It is worth noting that if the color deviates from the as-formulated green option, there may be feature resolution and web size tradeoffs. This is because the additives used to change the color impact how the mask material absorbs light energy during the imaging process. As a result, the fabricator may need to ask for some relief for other colors.
To continue reading, please log in or register using the link in the upper right corner of the page.
---