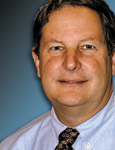 The misperceptions outsiders hold of the PCB industry are damaging to people and profits.
Human interest stories can speak volumes about the current state of our consciousness.
Right around July 4th – that great American national holiday – I heard one such story of a survey asking domestic consumers to list the most "American" brands. This year's first and second place winners were brands that have historically been at the top of these rankings: Jeep, the sports utility vehicle, and Levi Strauss, known for inventing blue jeans. What struck me, however, was what was revealed next: that Jeep is owned by Italian car maker Fiat, and Levi Strauss stopped making clothes in the US decades ago. Looks like a whole lot of people are proud of American brands that are not technically American!
While not as well-recognized as Jeep or Levi's Jeans, our industry is similar to those brands in that we are recognized innovators of technology. Like Jeep, our industry has endured its share of ups and downs, continually shaking off the down years and emerging to push the technological envelope further each time. We collectively should take pride in our entrepreneurial creativity and resilience.
But on an individual basis – whether individual company or employee – it's important to understand what you are; what you do well; what differentiates you from the rest in the pack. I'm not sure our industry does that particularly well. Yes, we tout our ability to master new technology. Yes, we discuss the challenges and triumphs in meeting excruciatingly tight lead times to enable our customers to launch new product. And yes, we even take well-deserved credit for successfully rising to the hefty environmental challenges our technologies present us with. But none of that really explains what we are and why we do it.
While each company is different and every employee will have a unique view of their particular circumstances, I think it's safe to say that all companies in our industry, no matter where they are based, are entrepreneurial, technology-focused and led by risk-taking management and employees who successfully produce ever-more-complex equipment, usually on a shoestring budget, all while doing so unbelievably fast! I have traveled enough to know that every company and employee – be they in Silicon Valley, Shanghai, Singapore or Stuttgart – all share some degree of this spirit, capability and commitment. Yet very rarely do I hear anyone refer to these issues as anything but frustrating challenges.
Regrettably, our customers, the business press, and even many in influential positions within our various supply chain industry associations, often have a very different perspective of the companies and people who make up our industry. While we know what we have in the way of corporate and individual expertise, others don't recognize those traits. This external groupthink holds that our industry builds a simple commodity that requires no thought, blood, sweat or tears to produce and is woefully too expensive, even when produced in the lowest-cost places on the globe. As with Jeep and Levi Strauss, too many have the wrong perception about our industry, our companies, and most regrettably, the people whom we employ.
This recognized, albeit incorrect, perception about who we are as companies and individuals is also costly, in dollars as well as in human psyche.
The financial cost is well known by those within the industry and, regardless of company size or geographic location, is one of the top threats to our individual and collective long-term viability. If customers, business press and industry leaders do not believe there is a value to what we produce, the technology we develop and the innovation we offer that results in high-quality product brought to market quickly, it will be next-to-impossible to charge a fair price. By fair price, I mean enough to support the significant capital investment and reinvestment required to compete, and to afford the wages, benefits and ongoing training to ensure a qualified workforce. Each of our companies and employees is well aware of the sliver thin margins in our industry – that is what we "know!" However, too much has been incorrectly speculated by our customers about the unnecessary and/or wasteful "fat" in our cost structure – and that is what the "recognized" perception is!
A bigger risk of the (mis)perception of our industry is the psyche of our most valuable resource: our employees. We lament on the difficulty of attracting, developing and retaining good workers. Many have identified the shortage of qualified, motivated talent to be the single biggest short- and long-term challenge our industry faces. The kind of staff we seek is those who take pride in their work, their company and their industry. Pride is a direct result of recognition for doing a good job, and creates the energy to motivate oneself and those around us to push a little harder to do better.
It's awfully difficult for anyone – an employee, a manager, or even an owner – to take pride in what they do when the perception is so disconnected with reality. When all you hear is how PCB manufacturing is nothing more than a simple commodity that any unskilled person could handle, pride is often the first thing to go.
We are an industry filled with creative, entrepreneurial people running large and small world-class companies – companies employing people who should have fierce pride in what they do and how well they do it. We all, together, need to focus on communicating to our customers and the world at large that we have pride in what we do, so the perception begins to match the reality of value our individual and collective efforts provide each customer and industry at large.
Peter Bigelow is president and CEO of IMI (imipcb.com); This email address is being protected from spambots. You need JavaScript enabled to view it.. His column appears monthly.