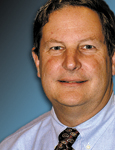 The value of looking at old technologies in a new light.
Over my business career the focus in most conversations regarding how to grow has revolved around adding and harnessing new, cutting-edge technology, or merging with someone with similar capability to reduce redundant fixed costs, expand the customer base and increase profitability. Sometimes these strategies work, sometimes not. But innovation takes many forms, and one of them is intangible.
A chance meeting with an old work associate perfectly captures this. We worked together over 30 years ago at the same Fortune 20 paper company, a pair of young bucks in corporate America, he a lawyer and me in planning. Our careers took different directions as he went the law firm route and then into M&A while I shifted back into technology with privately held enterprises. But as we were chatting and catching up, it seemed like our paths were overlapping, thanks to a thought-provoking paradigm shift.
My friend had developed a niche providing advice to printing companies, an industry that, much like printed circuit boards, experienced overcapacity, a cost/price squeeze, and challenges of new technologies, making it difficult for weaker players to survive. He was about to close a deal for a midsize printer of labels, inserts and other packaging primarily for the apparel industry. This particular company had spent considerable time and resources investing in the equipment and know-how to print "smart labels" only to find it a distraction they could no longer financially afford to support. The market – at least for them – was not lucrative enough, so they put the product line up for sale. With no other printing companies interested, my friend was about to close a deal selling the line to an "electronics company" in the same industrial park. He was amazed how much a company in a different industry, servicing a radically different customer base, and with no experience was willing to pay to enter the "smart label" market. I responded that "smart labels" sounds like "printed electronics," touted to be a real growth area within electronics.
The buyer, though not interested in the printing company's industry, plans to leverage the latter's customers to generate revenues while it undergoes the learning curve and transitions the product to its own customer base.
In short, the buyer was innovatively investing in technology, specifically printed electronics. The innovation was hedging the bet by buying a cash flow stream and expertise from a neighboring, noncompetitive company to decrease risk.
While this was good luck for the seller and an innovative gambit on the part of the buyer, there is more here than meets the eye.
In an old converted textile mill resides what for years was an obscure print shop. The company has been around for generations. Once a large bindery, as printing went digital and desktop, this family enterprise shrank – that is until the current generation took over. Seeing the writing on the wall, the new owners made changes. The first was to become a "packaging prototype" printer, seeking out small local retailers and startup inventers, and offering to develop their entire point of purchase (PoP) presentation by leveraging their print knowledge, new creative hires, and other local folding carton and corrugated box companies to provide turnkey solutions.
More recently they bought a 3D printer to make cheap plastic PoP displays. This provided a uniqueness they further marketed. It also made product designers take notice – so much so that their business began to shift from being exclusively printing and PoP displays to providing other "prototype" parts for industrial companies.
With new customers and new capabilities, the company has expanded, and the lights are on long after business hours, indicating they are truly busy. Leveraging legacy capability in a new market, the company was able to reinvent itself, grow, and invest in new technology, which enabled further growth – all by mentally undertaking a paradigm shift, and then following through.
These two chance observations do not make a trend, but they suggest there's opportunity all around us, provided we break away from the legacy paradigm of our individual companies and collective industry. My own company began as a memory card manufacturer (IMI originally stood for Integrated Memories Inc.), but because memory cards went from being the rage to being chips, the founders had to embrace a paradigm shift, becoming a merchant printed circuit board manufacturer. We weren't alone.
Consider General Electric, which over four decades has jumped from mainframe computers, ordinance products, small appliances and plastics to finance and media, locomotives and major appliances, and now to "green" technology businesses.
A paradigm shift does not just involve how you perform a task in the day-to-day business environment.
It also can be looking at the business and thinking "what if" or seeing a company in a different industry, a different part of the world, and thinking, "I wonder if I could …?"
My old lawyer buddy opened my eyes to some simple and elegant innovation. And he reminded me that sometimes what looks old and used can, in fact, be the foundation of something shiny and bright. It all depends on being emotionally open and mentally nimble to take advantage of new opportunities.
Peter Bigelow is president and CEO of IMI (imipcb.com); This email address is being protected from spambots. You need JavaScript enabled to view it.. His column appears monthly.


Register now for PCB West, the Silicon Valley's largest trade show for the printed circuit industry, taking place Sept. 13-15 in Santa Clara: PCBWEST.COM