Embedded RF and related materials will aid the 5G rollout.
More than 116,000 visitors crowded into the Tokyo Big Site venue in Japan in mid-January for Nepcon Japan, the world's largest show for electronics packaging and production. They were there to see the more than 2,640 exhibitors in automotive, smart factories, robotics and wearables, the major focus areas for this year's show. And some 26,695 experts attended the conference sessions, where they discussed these and other new developments, such as 5G and artificial intelligence (AI).
Automotive. Autonomous driving and electric vehicles (EVs) were the major focus areas for the automotive segment. Aisles were crowded as visitors discovered the latest products from the more than 1,100 automotive exhibitors, and technical sessions were packed (FIGURE 1). Many booths demonstrated the latest technology for in-cabin monitoring, including cameras, LiDAR, and even heart-rate monitoring. Maybe the problem of drowsy drivers will become a thing of the past. Toyota, Nissan, Suzuki and Baidu presented autonomous driving technologies. With ADAS and the move toward autonomous driving, greater use and a variety of sensors is anticipated. Toshiba, Continental and FLIR Systems described their latest developments in LiDAR, radar and infrared cameras. In the printed wiring board session, Denso described MediaTek's mm-wave radar that includes embedded RF, baseband processing, and an integrated antenna-in-package. Packaging options such as flip-chip and fan-out wafer-level packaging (FO-WLP) were described by Infineon, among others. Nissan, Honda and Hitachi offered technology developments for electric vehicles, with Hitachi revealing a new copper sintering material for power devices.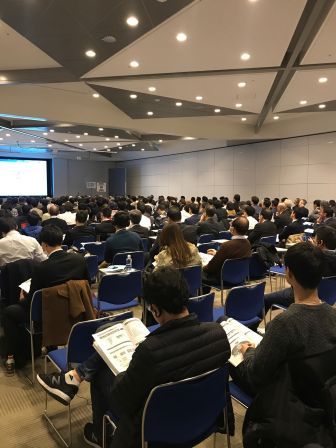 FIGURE 1. Conference sessions on automotive and 5G were packed.
Infineon's presentation on packaging for automotive applications described the current packages and limitations driving adoption of new approaches for radar modules, such as embedded die and eWLB, Infineon's novel FO-WLP. Issues such as chip-package interaction and thermal considerations are important in the development of future packages.
NTT DoCoMo, KDDI and Softbank focused on connected cars and the role of 5G. Denso described a digital concept for autonomous driving, while Valens explained limitations of existing connectivity systems, and proposed its HDBaseT automotive chipset for in-vehicle communication. Nissan Motor and Solid Power presented the latest battery developments.
5G. Several companies described developments in 5G, including use in automotive applications. SoftBank's presentation focused on its delivery platform, including smartphones, the connected car, factory automation and medical. MediaTek described a variety of packages, including a flip-chip application processor/modem and antennas-in-package for smartphones and base stations, as well as high-performance packages including silicon interposers and fan-out-on-substrate for networking applications.
Presentations covered recent developments in RF materials for PCBs and flex circuits for the 5G era. NTT Docomo's presentation highlighted developments in massive MIMO (multiple-input multiple-output) at 20GHz and 20Gbps. Panasonic described new materials, including resins, copper foil and glass cloth, with a focus on automotive sensors for ADAS. Oki described new PCB material developments and material properties. Nippon Mektron's presentation focused on materials for flex circuit, including LCP.
SemiConsult's presentation provided a detailed examination of the packaging in Apple's iPhone XS, including sensors, display, antenna design, flex circuits and PCBs. Kuraray described flex circuit material developments, including LCP.
Additive manufacturing. Siemens described its activities in additive manufacturing and their advantages. Examples included functional prototyping of gas turbine blades, providing improved internal cooling to generate overall turbine efficiency and reduced repair time. Another application was for spare train components, which reduced supply-chain dependency and enabled mass customization. Another presentation highlighted use of carbon in additive manufacturing for MEMS packaging and life sciences.
New package developments. FO-WLP presentations drew large crowds again this year, with presentations from TSMC, as well as equipment and material suppliers. Presentations from Fraunhofer IZM, Unimicron and Screen focused on developments in panel-level packaging. Hitachi Chemical described materials developed for panel FOWLP, and highlighted activities of its new center, Jisso Open Innovation of Tops (JOINT), which officially opened Jan. 21. On the show floor, Toray's booth displayed a panel-level FO with 3µm lines and spaces fabricated with a thin conductor made by plating chemistry supplier Okuno Chemical (FIGURE 2). Research is taking place in Japan. TSMC described a variety of packaging options for FOWLP, ranging from the InFO process for mobile applications to high-performance packages such as CoWoS and InFO_oS.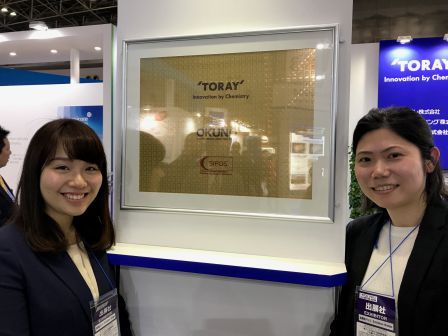 FIGURE 2.. The panel-level fan-out package with 3µm lines and spaces, from Toray.
Wearable electronics. The wearable electronics section featured more than 170 exhibitors, which introduced more fashionable wear than in previous years. Many companies described products for workers, including virtual reality and augmented reality (VR/AR) products and clothing. Fitbit's booth highlighted fashionable wrist products (FIGURE 3). A new exoskeleton, the HAL Lumbar Type for Labor Support (FIGURE 4) from Cyberdyne, reads bioelectric signals, allowing the device to assist the wearer's movement according to their intentions, and reduce stress applied on the lumbar region when objects are lifted or carried. More than 1,000 have been rented so far. (Amazon should sign up!) Presentations from Microsoft and Isuzu described MR, AR and VR techniques for prototype designs and development. Case studies from Okumura and others described use of wearables for industry maintenance and inspection. Mitsui Chemicals presented its new material solutions for wearables. TDK described wearable sensors for medical and healthcare applications. Interesting case studies for wearable applications in elderly care were presented from SOMPO Digital Lab. Deloitte described business trends in the care of aging, and market opportunities for business, as societies around the world deal with aging populations.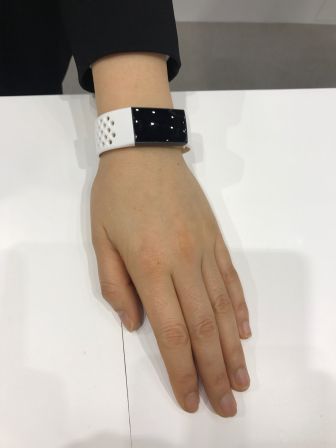 FIGURE 3. Fitbit's new smart tracker.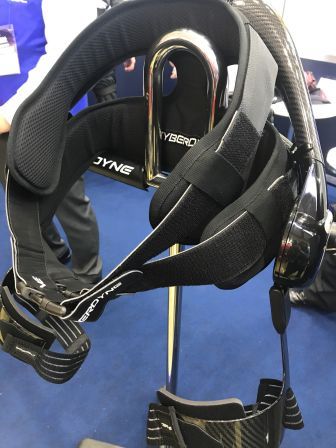 FIGURE 4. Cyberdyne's new exoskeleton uses bioelectric signals to protect the backs of workers when lifting heavy items.
Robots. At least 220 exhibitors in the robots section displayed industrial robots and smart autonomous vehicles for the factory floor. Denso described its new gripper robot, and Yasukawa Electric described a variety of new robots for use in assembly operations.
Smart factory. The Smart Factory section featured 230 exhibitors with IoT solutions, factory automation equipment, and production scheduling software. Many companies focused on the use of artificial intelligence (AI).
Case studies from Yasakawa Electric and Omron described their implantables. Toshiba described advantages of the smart factory concept for its semiconductor operations, with a focus on yield analysis tracking, where engineers identified failures and causes from wafer failure map patterns and manufacturing history. Big data analysis enables comprehensive long-term, automated monitoring machine learning. Data mining techniques are integrated into an automated monitoring system with interfaces familiar to engineers, providing information to enhance yield.
Mitsubishi Motors described its introduction to IoT and AI to provide real-time monitoring of production and quality improvement. Mitsubishi Electric illustrated use of edge computing in its factory automation efforts with examples of predictive sensing of defective crimping in metal fins and predictive sensing of poor film formation in electronic parts.
Next year Nepcon is scheduled for Jan. 15-17. Even more exhibits are expected at this not-to-miss event.
E. JAN VARDAMAN is president of TechSearch International (techsearchinc.com); This email address is being protected from spambots. You need JavaScript enabled to view it..