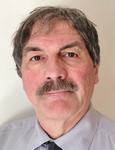 China's labor problems put India's EMS capability in a new light.
The well-known economic advantages of China are reversing, causing problematic situations for its factories. Labor costs are increasing steadily, and the Chinese workforce is demanding higher standards of working conditions. This situation has not only reduced profits, but created a shortage of workers willing to work in China's industrial cities.
China's labor rates have been increasing from the low side of $0.50 to as much as $3 per hour. This is a result of the movement that can be labeled as the "Silent Chinese Labor Revolution." Compounding this trend is the gradual increase in the value of China's currency (yuan). Result: OEMs are seeking alternative low-cost assembly solutions, specifically for high-volume/low-mix product. Those OEMs seeking to maintain total acquisition costs (TAC) have looked toward Vietnam, the Philippines, Burma, South Africa and Eastern Europe. Yet India, which remains quiet in its own promotion, may be the next preferred region for low-cost global EMS supply. Here we review factors involved in China's labor dilemma, its attempt to remedy the problem and India's opportunity to take a quantum leap into the global EMS marketplace.
Unintended complications. To secure low-cost labor, Chinese factories are currently relocating operations from industrialized cities such as Shenzhen and Shanghai to China's western, undeveloped territories. This migration permits direct access to local low-cost laborers, essentially drawing workers from nearby farms and villages. This remedy solved the labor rate problem, since workers are willing to accept rates well under $1 per hour. However, relocation has brought forth a host of new problems. Western China suffers from a major lack of infrastructure and amenities: airports, airline service, railroads, highways, hotels, schools, hospitals, communication and utilities fall far short of the kind of support required by global OEMs. For these western factories, day-to-day operations are problematic.
English is not spoken, making external documentation and communication prohibitive. Key management positions, both in the technical and corporate disciplines, are unfilled since many executives decline to move to these underdeveloped regions. Their choice to disconnect from factory migration is due to the burden of lost lifestyle and standards of living. In essence, young professionals, single or married with children, prefer to remain in developed and urban environments, rather than experience radical changes in lifestyle for themselves and their families.
Over time, the situation may improve. But for now, China has a huge challenge to raise its infrastructure to suffice westward expansion. Unlike the planned and sequential expansion of areas like Shenzhen and Shanghai 25 years ago, we see western developments carried out without much of a coordinated plan. As a foreigner who has traveled to these western regions, I witnessed the effects of operations with minimal infrastructure and a lack of talented engineering and management, making ongoing business of new factories extremely difficult. In essence, the operations found in relocated facilities are rated well below global OEMs' (customer) demand for excellence.
India as an EMS destination. Concurrent to China's EMS slide, India's value as an EMS destination is surfacing on the world stage. Today, the average Indian worker's rate of pay in the electronic industry is approximately $1 per hour, with a long history of holding this rate. Fortifying this rate is the extremely stable Indian currency (rupee).
India's government has been placing more focus on electronics manufacturing. In recent months, infrastructure and business laws have undergone improvements as politicians are in the mode to appease a young and upwardly mobile constituency. The population of India is 1.27 billion, one-third under 25-years-old, many of whom are educated and possess excellent English speaking skills. The population is demanding India to position itself to take its share of global prosperity. With this force giving politicians an objective to remain in office, the revised mantra of India is to continue the domestic GDP growth. In doing so, the electronics manufacturing sector stands to grow. Today it represents only 13% of GDP, but it is targeted to hit 25% in a few years' time. Knowing how important the EMS sector is to its GDP, the Indian government is driving EMS companies in similar fashion as the Chinese government did in the late '90s.
Moreover, India's EMS technical expertise has been growing due to its vast internal consumption of electronics. India is now the fastest-growing region for consumer products. This internal need for electronic goods will transform into a valuable export of EMS supply on a global basis. A snapshot of today shows India hosting Global Tier 1 EMS factories owned by Foxconn, Flextronics, Jabil and Sanmina. Beyond this group of EMS companies are numerous Indian-owned Tier 3 and 4 EMS companies that are preparing for new markets, customers and growth in the global EMS marketplace.
Complementing this movement toward electronics market growth, India's government is subsidizing new investments in semiconductor fabrication. This move marks a serious intent to address growing internal consumption of smartphones, tablets and similar devices. These developments will not only fulfill India's internal electronics consumption but will reach outward to the global EMS marketplace. The timing is right for India to fill the void left by China's slippage of its EMS domination.
A new prime minister. All the inertia of India's positioning in the electronics market will be turbocharged by newly elected Prime Minister Narendra Modi. Modi's election campaign was based heavily on India's need for change in order to become a world economic power. His past government duty was what is similar to a governor of a state. During his tenure as a "governor," Modi transformed the state of Gujarat from a wasteland into a model high-tech enterprise. His election was driven by Indians looking for more of his brilliance, namely duplicating the Gujarat feat on a national scale.
The most prudent direction for India to start its climb into the global EMS conversation is to target the immediate void created by China. As noted above, the low labor dependent product designs are open for India to target. Neither American nor Mexican EMSs can fulfill this market sector, while other regional options such as Vietnam and the Philippines bring their own lists of concerns. India has a golden opportunity to step into the global EMS sector, the HVLM marketplace. India's labor rates are more reflective of China's era of low costs, while possessing much of the same technology and facilities. There is much to be said on the execution of India's foray into this market sector, another subject to be discussed. Overall, India's entrance into the global HVLM EMS sector is achievable and wide open for the taking.
The mainstream global EMS marketplace will soon discover India as a latent region of global value, with abundant low-cost labor coupled with a well-educated, English-speaking technical talent pool. India's position in the global EMS marketplace is strengthened by Modi, an ardent supporter of both government and private investment and experienced at turning wastelands into enterprising cities. His campaign motto – "Yes We Can" – targets young, educated Indian constituents seeking change. (This motto sounds familiar to Americans.) With a government now on the march to reverse the apathy, inefficiencies and rudimentary problems that have stymied the country for decades, it is highly probable India will successfully reach a 21st Century economy within the next five to 10 years. Specific to the EMS market, we are on watch to witness India's marketing overtures toward taking on the HVLM global market in western countries.
In short, "Yes, India will … eventually."
Joseph Fama is a senior executive with 30 years in the global EMS marketplace, 25 with Singaporean, Chinese and US EMS and systems companies in sales and marketing; This email address is being protected from spambots. You need JavaScript enabled to view it..