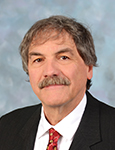 The reemergence of a strategic EMS region.
It is no longer news. China's role as the dominant global EMS provider is reversing. Today, EMS market watchdogs see OEMs massing a slow and steady exodus out of China. The big question riding the minds of American OEMs is where and how to replace China as the low-cost EMS region. This month we examine the general sense of direction of the EMS industry, as well as uncover an overlooked yet strong choice as a China alternative.
The primary cause for China's waning appeal to OEMs is the rise in labor demands. A report by the Japan External Trade Organization shows the minimum monthly wage of a worker in China rose from $328 in 2010 to over $500 in 2015. Today, we see China is more expensive than other neighboring "low-cost" countries: Philippines ($349), Vietnam ($101 to $146), Cambodia ($145), India ($325), and Pakistan ($77). Industry projections have China's labor minimum wages rising approximately 13% annually in the near future.1
Compounding China's labor dilemma are currency valuation concerns, the tightening of China's business laws concerning foreign companies, and the prickly geopolitical chess matches regarding territorial disputes in the South China Sea. Another separate yet relevant concern is the quality level of products built in China. With China's upper middle class growing rapidly, demand for goods made in China for the local market is increasing at the same rate.2 As a result, China-based EMSs are now servicing much more of the nation's domestic requirements. It is a given that quality levels of Chinese products are below those of American OEM products. In theory, China's EMS quality levels are impacted across the board by less stringent quality demands of its China-based OEM customers. This further exacerbates the rationale for the ongoing exodus out of China.
To determine a pathway to replace China's EMS services, it is best to observe and analyze the EMS trends of multiple regions. To examine how American OEMs will act, we look at EMS market trends in the US and Asia.
America's OEM perspective. American OEMs are now more closely considering manufacturing in the US as well as Mexico. With China's increase in costs, the total acquisition cost (TAC) differential among China, the US and Mexico is narrowing. US-based EMSs are generally booking business at brisk levels, while Mexico has made a strong comeback in EMS growth.
"Made in the USA" remains a prime agenda for any American OEM. However, American labor rates and facility overhead do not support the competitive nature of specific categories of product requiring lower costs. For product needing lower costs than what can be achieved in the US, Mexico is the next best venue for assembly. Mexico's proximity to the US makes shipping of bulky products less costly, and its ongoing reputation for satisfactory quality, NAFTA privileges and a strong reputation for IP protection present an attractive gambit. With reports of gangland crime decreasing, American OEMs are once again feeling confident to reengage business south of border.
For those American OEMs with products requiring even lower costs than Mexico, Asian venues remain necessary. Vietnam has gathered much talk on the street with its low-cost structure and growing infrastructure, making it an ample replacement for China-based assembly.
Although Vietnam is an up and coming region, it it not without warts. The country is still building infrastructure and an engineering and labor force that is new to the EMS culture. It has been noted by Asian-based consultants that Vietnam remains a complex region for small- and mid-sized foreign companies to do business.3 It can be said that if an American OEM is not dealing with a Tier 1 EMS company, ongoing business operations in Vietnam are likely to be challenging and problematic.
Asia's OEM perspective. The number of Japanese companies moving their manufacturing bases out of China has been on the rise. Contract manufacturing in China has fallen from 70% of all Japan's electronics manufacturing operations in 2010 to 25% in 2014. South Korea is following Japan's footstep in this rapid deployment.
Observing Asia's OEM activity shows businesses moving from China to the Philippines, Vietnam, Malaysia and Indonesia. Other countries that are now taking first steps into the global EMS marketplace are India and Laos. (Mexico obviously is not considered as an option for Asian OEMs.)
Strong signals sent by both Japan and South Korea provide American OEMs an intimate close-up of the regional EMS values in Asia. Japan and South Korea are investing and utilizing Asia based on the particular markets and the regions' corresponding strength. For electronics manufacturing and engineering, the preference is Thailand, the Philippines and Malaysia. For automotive products, it's Thailand and Malaysia. For textiles, it's Cambodia, Myanmar and Indonesia.4
It is this discovery that unlocks a stealthy resource in the EMS industry.
Following the electronics manufacturing movements of the Japanese and South Koreans, we trace their tracks to a country that has little recognition as a strategic location to displace China's dominance in electronics manufacturing services. Yet Asia has noticeably focused on the Philippines. Japanese companies are moving there at a rapid rate. In recent months, a reported 200 Japanese companies have moved into the Philippines.5 It is Japan's trek in finding China EMS replacements that is worthy of American OEMs' attention.
Overall, American OEMs do not view the Philippines as a strategic region for electronics manufacturing. However, if we look back no more than 20 years ago, the Philippines stood alone as the best Asian region for low-cost EMS. This era in global EMS development was prior to China's entry into the World Trade Organization. In the 1990s, the EMS marketplace had the Philippines positioned as the preferred low-cost assembly region in Asia, while Mexico, after NAFTA was ratified, was the "go to" region in North America. China's entrance in the World Trade Organization and the coinciding dot-com bubble, which drove customers away from their traditional manufacturing areas in search of lower lead times, directly gave a turbo boost to China's aspirations of worldwide EMS dominance, a position that has lasted for the past 15 years.
Although the Philippines had slipped off the global EMS menu, it did not stop its electronics manufacturing activity. Since the 2000s, the Philippines remained a favored region for electronics manufacturing by Japanese OEMs. In fact, Japanese products continue to dominate the customer base of the Philippines.
The result of the Philippines-Japan business relationship demonstrates the Philippines' high standards of quality, stability, and overall EMS performance.
For this, American OEMs need to be reacquainted to the Philippines, its history and its features as a leading low-cost EMS region.
Philippine labor rates rival China's and in many cases are lower.
TAC (total acquired cost) in the Philippines is the same or lower than China.
Philippine-based EMS companies are stable and experienced servicing global OEMs.
Free import duty to USA via GSP (Generalized System of Preferences) status.
World-class quality, a derivative from supporting Japanese OEMs for years.
Full IP protection advocated by Philippines government.
Business law in the same realm as American business law.
Strong engineering education and resources.
Education system strengthens its work force.
English is the official national language of the Philippines.
EMS regions and their corresponding resources shall never again be compartmentalized as a "one size fits all" solution. Yet history demonstrates a follow-the-leader mentality with OEMs stampeding to Mexico, then later to China. Unlike recent history, we now see an air of pragmatism from OEMs selecting the next generation of low-cost EMS regions. Wisely, OEMs are now closely examining their true needs, the value of each region and the regional EMS resources available. It is this examination that uncovers the Philippines as a region offering the most value as a low-cost EMS resource. It is assured, given its EMS history and ongoing EMS capabilities, the Philippines cannot only replace China for low-cost electronics manufacturing but offer all the amenities of a fully developed region.
References
1. Bert Lim, "Japanese and Korean Manufacturers Pulling Out of China," Want China Times, Mar. 5, 2015. http://www.wantchinatimes.com/news-subclass-cnt.aspx?id=20150305000038&cid=1703
2. Karel Eloot, Alan Huang, and Martin Lehnich, "A New Era for Manufacturing in China," McKinsey Quarterly, June 2013. http://www.mckinsey.com/insights/manufacturing/a_new_era_for_manufacturing_in_china
3. Dan Harris, "Vietnam as China Replacement," China Law Blog, Aug. 18, 2014. http://www.chinalawblog.com/2014/08/vietnam-is-your-china-replacement.html
4. Dan Harris, "China's Golden Age for Foreign Companies is Over," China Law Blog, Mar. 15, 2015. http://www.chinalawblog.com/2015/03/chinas-golden-age-for-foreign-companies-is-over-whos-moving-to-vietnam.html
5. "More than 200 Japanese Manufacturing Companies in China to be Relocated in the Philippines," Manila Live Wire, May 2015.
http://www.manilalivewire.com/2015/05/more-than-200-of-japanese-manufacturing-companies-in-china-to-be-relocated-in-the-philippines/
Joseph Fama is a senior executive with experience in the global EMS marketplace, including 25 years with Singaporean, Chinese and American EMS and systems companies in sales and marketing; This email address is being protected from spambots. You need JavaScript enabled to view it..