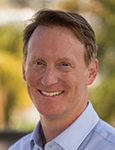 It's always a pleasure to note success and achievement, none more so than when I get the honor of announcing to the PCB industry the latest inductees to the PCB Halls of Fame.
Readers may remember we opened the halls last year, naming them for three titans of industry: the Dieter Bergman Hall for PCB Design; the Paul Eisler Hall for PCB Fabrication, and the Jim Raby Hall for PCB Assembly.
The Class of 2013 shares many of the same traits as their predecessors. The design inductees include two deans of CAD software development: Rich Nedbal, the founder of P-CAD, and the late Alan Finch, of Racal-Redac, who conceived the gridless router. It includes Dr. Howard Johnson, the brilliant and relentless signal integrity guru, whose groundbreaking work on mixed signals somehow even overshadows his invention of voicemail. And we welcome Charles Pfeil, who invented a method for multiple users to simultaneously edit a single design while preserving its integrity. (Charles, by the way, will be speaking at PCB West in September. More on that in a moment.)
The fabricators we welcome include Charles Ducas, the American inventor who was first to describe etching and plated up conductors, as well as the precursors to multilayer circuit boards, and Victor Dahlgren, among the first to fully describe and develop processes for printing and etching flat conductors on flexible base materials. Speaking of flex, we also welcome Joe Fjelstad, the indefatigable innovator, who has some 170 patents ranging from multilayer circuits to solderless assembly.
Fjelstad gets bonus points. He's also being inducted to the Assembly Hall, the first person to make it in more than one. Two other inventors whose ideas are in wide use today are Saba Saba and Carl Carlzen. The former invented water-soluble solder; the latter developed, in 1958, the first automated wave soldering machine.
Then there's Hans Motsch. In 1978, while working for a German metal repair company known as Württembergische Metallwarenfabrik, Motsch submitted a patent for mounting "flat, film-like components" to a printed circuit board "so that the junctions of the components touch but do not extend into the holes." That's surface mount technology. Motsch, who was issued patents for his idea in Germany (1980) and the US (1983), said he wanted to avoid the potential damage to components that came with passing them through the wave.
They join Olin King, credited with launching the contract assembly industry in 1960 when he founded Space Craft Inc., better known as SCI, which (as columnist Sue Mucha notes on pg. 18) at one point in the 1980s built 90% of the world's PCs. King is also the first businessman in the Hall.
It's a thrill to induct this group of visionaries, many of whom probably had no clue at the time that their ideas would change the world. Visit pcdandf.com/cms/halls or circuitsassembly.com/cms/hall-of-fame to see their bios.
Going West. PCB West, our annual conference and exhibition for printed circuit board designers, fabricators and assemblers, takes place Sept. 24-26, at the Santa Clara (CA) Convention Center. Last year's show drew more than 2,000 registrants and 1,400 attendees, and this year's event will be even bigger. We've increased the show floor size (and are getting close to selling it out), and we've beefed up the technical program, with more talks than ever on signal integrity, RF/microwave, flex design and fabrication, HDI and other advanced topics. We've added to the basics level as well, with longer classes (and more of them). Moreover, with the help of the good folks at EPTAC, we are bringing back IPC Designers Certification, with both the CID and CID+ (advanced) scheduled to be taught during our week in the Valley.
On Sept. 26, we are bringing back "Free Wednesday," with a full slate of free classes and presentations, plus free lunch on the show floor. As the saying goes, you can't beat that. By the time you read this, the full technical program should be available at pcbwest.com. Please take a look.
We also will announce winners of the annual PCD&F NPI Awards for design tools, including CAD, CAM, design verification, documentation, system level co-design, and system modeling and simulation. (Suppliers: the deadline for entries is July 26.)
All in all, it will be an exciting week, and we'd love to see you there. And feel free to bring a friend.