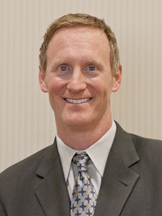 Quick, how many persons active in the SMT industry today have managed a major equipment supplier, a major materials supplier and an EMS company? Not many, we're guessing. Indeed, Pat Trippel may be the only one, and even then, he's not directly in charge of the latter.


Trippel's résumé includes tours at Universal Instruments, Siemens and Henkel Electronics (he ran the latter two) before being tapped in early 2011 to run H.B.
Fuller's nascent electronics material business. Last spring, Fuller bought Engent, the widely respected advanced SMT process group. Engent isn't big – roughly $10 million – but its capability far outstrips its modest size. They are experts in MCM, chip-on-board and MEMS applications. Engent was attractive to H.B. Fuller because it understands OEM designers, a group that Fuller is trying to partner with at the early stage of product development.

Wedding multiple disciplines into a single source for production is no slam dunk, however. Just ask Ray Sharpe. Now the CEO of Isola, Sharpe spent several years at Cookson putting together an end-to-end materials-through-process-equipment behemoth, bringing together Alpha Metals, Camalot, Accel, MPM and Electrovert under one roof. They even launched a training group. And who could forget the million-dollar show they put on when they took over the 28,000 sq. ft. arena at Nepcon West?

The highs were high, but the lows were really, really low. Ultimately, cyclicality led Cookson to sell the equipment unit, better known today as Speedline. Sharpe has been at Isola for more than a decade, and the last time we talked about it, he was clear he has no intention of leaving the materials side again.

In fact, once they make the move from equipment to materials, most executives never go back. For one, the margins are usually better in materials. Second, having experienced the roller coaster that is the capital equipment market, the saner among us tend to prefer steady ground.

The EMS side is even more complicated. As contributing editor Sue Mucha points out this month in "Focus on Business," EMS companies are essentially an extension of their customers' manufacturing operations.

While on the surface we are all about pleasing our customers, when it comes to applications knowledge, equipment and materials suppliers by definition have a narrower perspective than do those who perform fabrication and assembly on a daily basis. In trying to break into a new market, Trippel and H.B. Fuller recognized they needed an in-depth understanding of how their drawing-board products would be used. In Engent, they have that.

Could this become an industry standard? I doubt it. But what H.B. Fuller is undertaking is still really, really interesting. In a way, it's a bit like its St. Paul, MN, neighbor, 3M, which makes materials for PCB fabrication and also makes printed circuit boards (along with a whole lot of other things). Another example would be the early incarnation of Tessera, which had manufacturing lines and developed cutting-edge packaging products. In large part because of the people involved, we have every reason to believe this marriage will succeed over the long haul.

Alder's exit. In the quiet of the post-Christmas vacation break Kent Alder officially retired as CEO of TTM.

The news should be bigger than it is. It's been years since the head of a $1 billion a year US-based PCB manufacturer stepped down. In fact, there probably have been only two: Andy Leitz, who left Hadco following its acquisition in 2000 by Sanmina, and James Mills, who was ousted from Viasystems after the tech recession in 2001.

Alder rose to prominence on the wave of the massive influx of outside investment groups that circled the industry in the late 1990s and early 2000. He was president of Pacific Circuits, a Redmond, WA-based board shop owned by Thayer Capital Partners and Brockway Moran, which then acquired Power Circuits in Santa Ana, CA, and renamed the merged entities TTM, with Alder as the head. On Alder's watch, TTM grew from $125 million in 1999 to about $1.35 billion in 2013. Along the way, TTM acquired Merix and OPC, and extended its offerings from that of a traditional regional quickturn PCB supplier to a full-service multinational production house with nearly 20,000 employees. And TTM managed to consistently do that one thing that has been so difficult for so many of its competitors: turn consistent profits.

It remains to be seen what kind of leader Tom Edman, Alder's successor, will be. He has an impeccable résumé: Yale, Wharton Business School, and 17 years of executive experience at Applied Materials before being tapped for the TTM job. But for now, we acknowledge Alder's role as the preeminent PCB executive of the past decade, and wish him the best in his retirement.