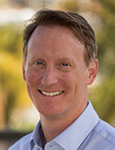 We left off last month commenting on the effects of Covid-19 on the supply chain and offering questions – and some opinions – on what might happen next. Interestingly, the real ugliness might not have hit yet. Anticipating the traditional supply drop-off during the Chinese New Year, most companies boosted inventories ahead of time. By the time China turned the lights back on, in late February/early March, the West was starting to slow, leaving stocks in a relatively decent position.
So far, so good.
Where China will feel it most, I think, is over the next two months, as Western demand lags and China's domestic-based suppliers pull back so as not to overstuff the supply chain. Already, we are starting to see some layoffs in Southeast Asia. If that region has to sustain another wave of Covid-19, look out. The chain could be in for a wild ride.
To continue reading, please log in or register using the link in the upper right corner of the page.
---