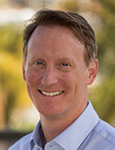 We've spoken at length in these pages about the virtual factory. But what about the virtual factory tour?
By this, I don't mean the flashy, MTV-style videos found on so many company websites today. Instead, a live plant tour, executed using cameras and PCs.
I have been studying manufacturers to determine whether, in the wake of the coronavirus surge, they are noticing changes in the way customers decide where to put production, and whether that's a permanent change or a temporary fix. According to my unscientific sample, the answers are "yes" and "we're not sure."
Count Teresa Huber, president and chief executive of Intervala, among those seeing changes. The EMS company, which has sites in Pennsylvania and New Hampshire, is substituting video conferencing for onsite meetings and in-person audits.
To continue reading, please log in or register using the link in the upper right corner of the page.
---