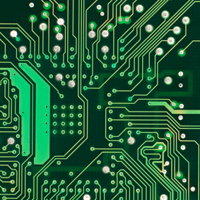 BEIJING – Increasing demand in end-user markets is a key factor driving the growth of the Chinese flame retardant chemicals market, says Frost & Sullivan. China's economy is booming and the effects of this are spilling over into many of its key industries, including those of chemicals and plastics. Plastics additives – in particular, flame retardant chemicals – are benefiting from this boom and witnessing increasing demand from a wide range of end-user markets, the research firm reports.
Frost's report, China Flame Retardant Chemicals Market, reveals the total unit shipment of the market was around 529,500 tons in 2005 and estimates this to reach 810,100 tons in 2012.
"China has increasingly become the global production base for electronic products and a key region for consumption of plastics," notes industry analyst Dan Xu. "The increase in demand for electric and electronic equipment, as well as ongoing development of the building and construction and automotive industries, spell good news for the growth of the Chinese flame-retardant chemicals market."
Halogenated products have traditionally dominated the market and accounted for almost 90% share in unit terms, says Frost. Of these, chlorinated and brominated flame retardants continue to experience significant demand because of their superior performance, especially with regard to achieving high fire safety standards in low concentrations.
However, concerns have recently surfaced about the environment friendliness of halogenated products, leading to the introduction of numerous directives such as RoHS and WEEE.
"The fear that halogen compounds are not environment-friendly has contributed to the decline in demand for brominated flame retardants," says Xu. "Under regulatory pressure to phase out the use of these chemicals, some end users are opting to use non-brominated flame retardants instead."
There has also been a spurt in research activity in the attempt to minimize brominated products or replace them entirely with more environmentally safe products such as mineral or phosphate flame retardants. Chemical manufacturers could also consider developing more eco-friendly brominated flame retardants, likely to be attractive to OEMs, says Frost.
For the moment, however, halogenated products are likely to retain their dominant position as there is no known alternative that can match their performance benefits, efficiency, and cost effectiveness. Even though phosphate flame retardants, especially non-halogenated ones, are considered more environment friendly, they are not as cost effective because of less flame retardancy and the need for a higher loading level, the research firm suggests.
This has hindered their uptake and application in the Chinese market. Current market trends continue to favor chlorinated and brominated flame retardants, with many consumers preferring the addition of these flame retardants in a variety of applications, frost concludes.