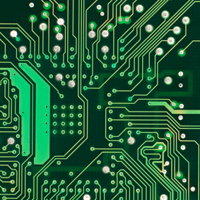 TOKYO - Reuters reports that Sony Corporation said that it would take a one-third stake in Sharp's $3.5 billion LCD panel plant, which is set for completion by March 2010, to meet the rising demand for flatscreen televisions.
It is the latest alliance among Japanese flatscreen TV makers, as they attempt to secure enough supply while still keeping investment low in the face of falling prices.
Sony gains another panel supply source in addition to a previous LCD venture with Samsung Electronics, and the deal gives Sharp a partner to share the large investment, while bringing additional work to the factory.
The LCD factory, which will become the world's largest, is planned as a joint venture with Sony, with Sharp retaining a 66 percent ownership.
The companies have declined to say how much they would invest.
"This agreement is a very big step for Sony as we strive to become the world's number one TV maker," Sony President Ryoji Chubachi told a news conference.
Sony and Sharp are the second and third largest LCD TV makers in the world, behind Samsung, according to flat panel research and consulting firm DisplaySearch.