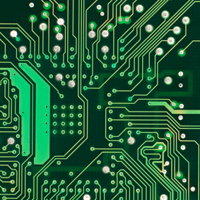 RIYADH - Motorola Inc.
has reported that is has won a $335 million contract with Zain in Saudi Arabia to deploy and manage a mobile phone network.
Zain, which operates mobile services in over 20 countries in Africa and the Middle East, will reportedly start operations this year, having paid $6.1 billion for its mobile license in Saudi Arabia.
"We look forward to the launch of Zain in Saudi Arabia and to offer our customers in the Kingdom the voice quality and innovative data communication services that they have come to expect from our networks throughout the region," said Dr. Marwan Alahmadi, CEO of Zain Saudi Arabia.
In January, Zain Saudi Arabia also gave Nokia Siemens a $935 million contract for a mobile network.
The two contracts will provide a network capable of managing up to 8 million mobile phone users, Ahmadi said.
"With Motorola's solid understanding of our business objectives, we are confident that the company can deliver the services we need, efficiently, on time and cost effectively, to launch Zain's mobile communications to customers in Saudi Arabia. Motorola's experience encourages us to believe that we will meet our challenging targets here," he added.
Network deployment is expected to commence in the first quarter of 2008. Zain's Saudi customers will reportedly also have access to high-speed mobile Internet access and multi-media applications and services.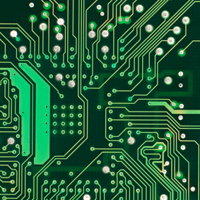 WILSONVILLE, OR – Mentor Graphics Corporation
announced its fiscal 2008 fourth quarter revenue of $284.8 million, with annual revenue of $879.7 million.
"Mentor's focus on building number one positions in the market has enabled it to continue to thrive and helped drive our record fourth quarter revenue and earnings," said Walden C. Rhines, company chairman and CEO.
During the quarter, Mentor Graphics and Cadence Design Systems delivered the Open Verification Methodology (OVM), and the company's Veloce emulator was picked as one of the Hot 100 products of 2007 by EDN magazine. The company also hosted its 6th annual Integrated Electrical Solutions Forum in Detroit, with representatives from North America's automotive OEMs and suppliers. According to the company, bookings from automotive customers climbed 25%, to become approximately 10% of the total for the company.
"The company executed well in fiscal 2008, and we are positioned to continue to outperform the market in fiscal 2009," said Gregory K. Hinckley, Mentor Graphics president. "Additionally, we have tightened our focus on cost controls, and have taken a number of actions... to provide a more competitive cost basis going forward."