The electronics assembly industry (along with a few fabricators) agrees that better times are ahead in 2014.
IPC Apex Expo in late March was judged by most to be a success, with attendance showing some signs of life, and a lot of machines listed SOLD signs.
It was difficult to say whether there's a consensus about moving back to San Diego next year or staying in Las Vegas, where the show was this year.
Among the revelations:
The top two technology issues appear to be LEDs and 03105 parts, but there was less discussion of either compared to Productronica. In the case of the latter, very few applications will call for such parts for some time to come, if ever.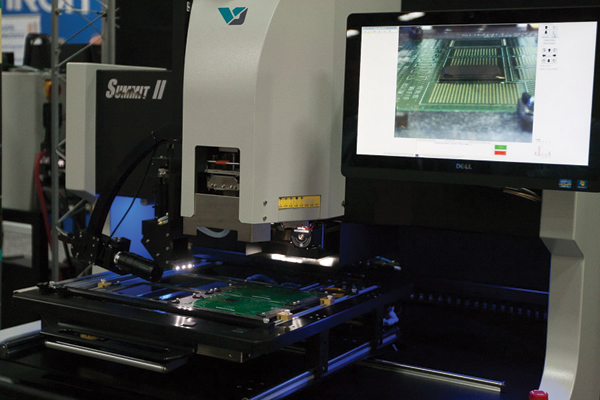 VJ Electronix's Summit II rework platform features a smaller footprint than its predecessor, yet larger board capacity, thanks to easily adjusted board support fixtures.

Most vendors continue to push improvements in software GUIs and interlinking.

Leaded components (axial and radial) refuse to die, and there was much emphasis on machines that support PTH assembly. Speedline Technologies' new Electra full tunnel wave, and Universal's odd-form FuzionOF mounter and Radial 88HT 3.5mm radial component inserter were highlights.

Two-component materials are clearly increasing in demand, and several companies, including Nordson Asymtek, Speedline and Sealant Equipment, among others, have products designed to meet the need for precision metering. PVA rolled out a new platform for its Delta 6 dispenser, which now includes a camera and a larger work area (500mm+) in a smaller overall footprint. PVA bought a sheet metal and powder coating company and has begun doing all its machine builds in-house. The majority of its sales are now in the US, a switch from three years ago.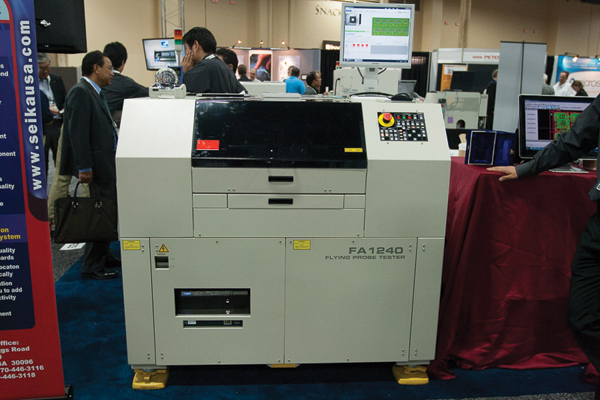 Hioki's FA 1240 flying probe combines fixture-less setup and a minimum probing pitch of 0.2mm with an AOI function that checks component presence, polarity and displacement.

ASM's impending acquisition of DEK, now official, was actually barely mentioned. (It becomes official in June.) DEK president Michael Brianda said there are no plans to shift R&D from England, but that the cross-team engineering being put in place already is showing benefits. How the organizations will integrate their respective sales channels remains to be decided.

The other major recent M&A deal involved Juki and Sony. From the outside, this integration has progressed seamlessly, with Juki rebranding Sony's printer and placement machines, most of which were on display.

Another recently merged company, MatriX-FocalSpot, has redesigned the FocalSpot inspection equipment and added a barcode reader for traceability.
Speaking of acquisitions, Agilent's split into two units is proceeding apace, with Keysight on track to spinoff on Nov. 1.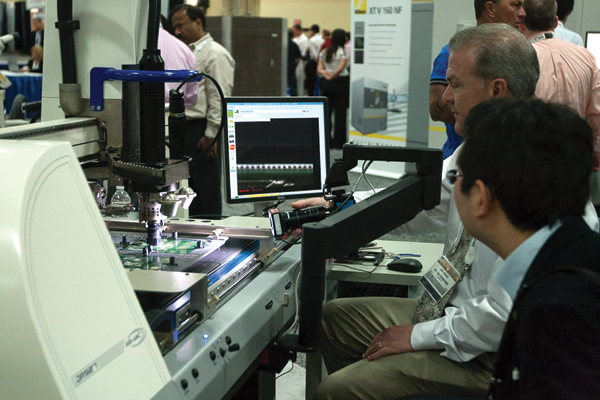 A CIRCUITS ASSEMBLY NPI Award adorns Mirtec's MV-7 Omni 2D/3D AOI.

Speaking of Agilent, almost all the major AOI companies are aggressively hoping to be the one to replace the discontinued Agilent 5DX AXI.

Trans-Tec has made rapid gains in the US market as the North American distributor for Yamaha and could really flex its muscle in 2014.

GKG is moving to a new 50,000 sq. m. facility in Dongguan this month.

Henkel is showing renewed interest in conductive inks, especially as a replacement for ITOs in handheld devices.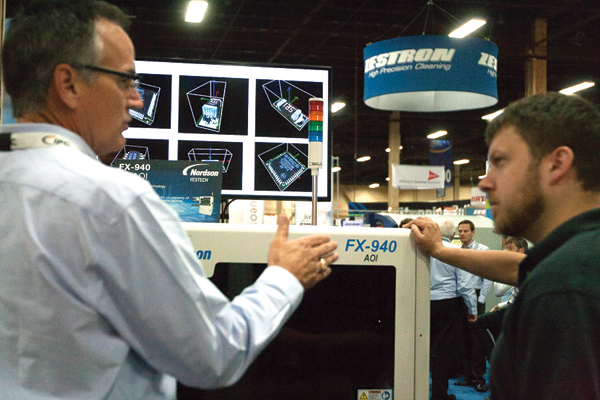 Speedline's high-volume wave, Electra, proved PTH assembly is alive and well.

OK International is developing a commercial 3D printer that is very attractively priced, announcing a new business unit at the show. This marks one of the first traditional electronics assembly OEMs to publicly move into that space. OK also plans to acquire a selective soldering company.


TechCon is moving back into robots.

Koh Young will debut its second-generation AOI, Aspire 2, in June.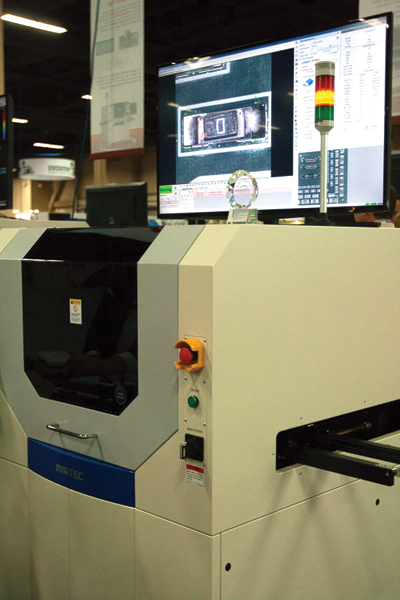 LPKF was among the few suppliers to show equipment for bare board fabrication.

Weller in June plans to release a new 200W hot air tool with parameter memory in the handle.

Apex also presented an opportunity to meet the new heads of several companies, including Chris Larocca, CEO at OK International, and Zestron's new executive vice president of Americas Todd Scheerer. Also, ECD promoted Todd Clifton to president.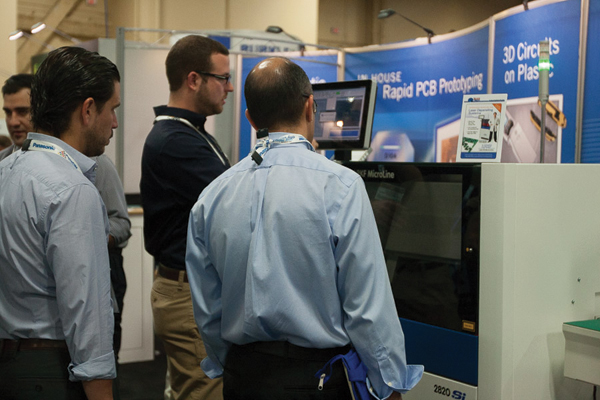 Air Vac Engineering's DRS27 large BGA rework station.

Despite its bare board roots, printed circuit board design has next to zero presence at IPC Apex Expo, and fabrication is barely hanging on. Microcraft did show a new ink printer (CPi6151) for board fabrication, and its booth was crowded.

That said, most vendors were optimistic about 2014, with some reporting double-digit gains in the first quarter over 2013, and others adding that they see the purchasing spigot about to open.

Mike Buetow is editor-in-chief of PCD&F and Circuits Assembly; This email address is being protected from spambots. You need JavaScript enabled to view it..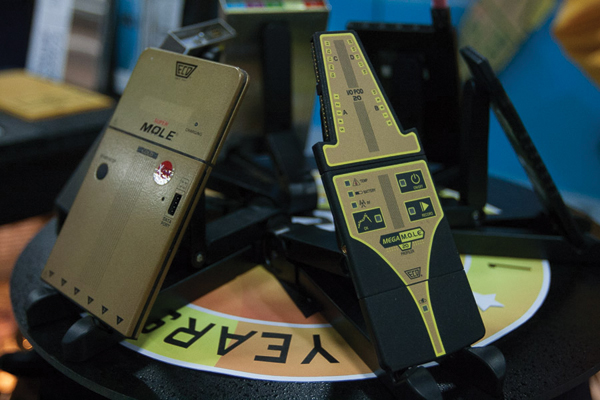 ECD celebrated its 50th anniversary at the show by naming a new president.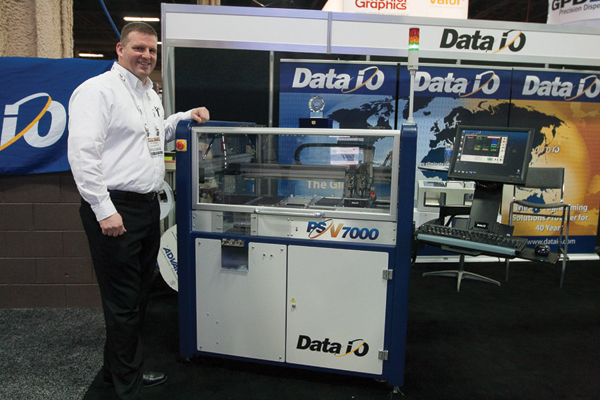 Aegis booth staff prep for the show to open.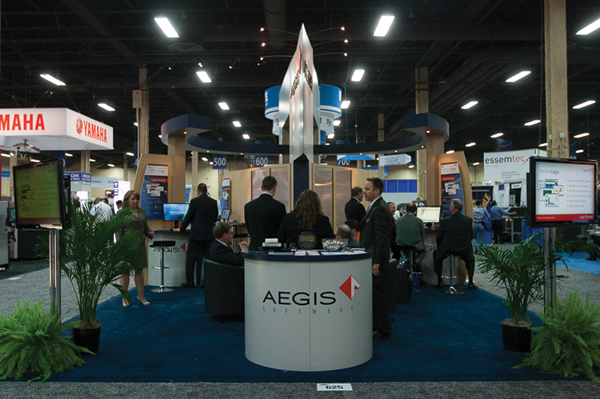 Data I/O's PSV7000 flash memory programmer.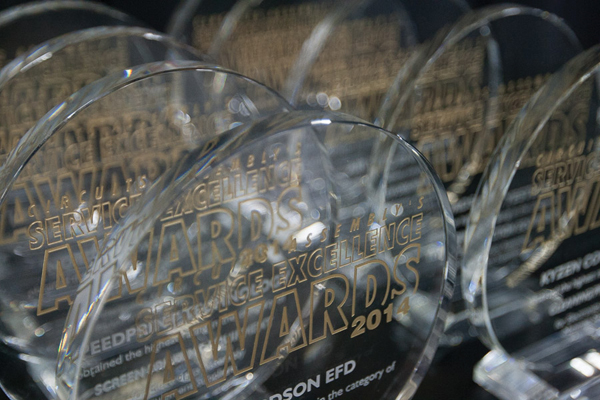 Circuits Assembly Service Excellence Awards lined up and awaiting the announcements.