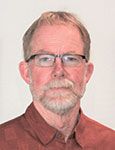 Can a head in the sand avoid a corpse in the water?
"We're line down."
Sorry to hear that. (Not really, but fake empathy makes them feel better.) They got the job as the low bidder. You reap what you sow.
"We've been building this product for five years. That's 22,846 units manufactured successfully and counting."
Congratulations. You just confirmed the adage that one "oh s--t" equals one million "attaboys."
"Not a single electrocuted hot-tubber in that time."
How reassuring. It is of such integral services as these that our gross national product is composed.
To continue reading, please log in or register using the link in the upper right corner of the page.
---