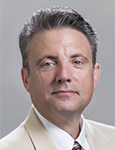 "We have used this vendor for years" is not a viable strategy.
As the price of PCB materials continues to skyrocket, why are some circuit board buyers stuck firmly in the past, doing business as they always have? Why, even when paying more than they should, do they fear upsetting the apple cart?
Bare board buying can be competitive, but only if those overseeing their company's PCB supply chain are willing to occasionally buck a system put in place years ago. For circuit board buyers and procurement managers in particular, I see three ingrained habits that do damage to a firm's PCB purchasing program and its ability to get competitive pricing.
1. Buyers are untrained. One outdated practice in the PCB industry that always amazes me is the willingness to throw buyers into the deep end without giving them 21st century training on how to buy boards. Does management assume PCB buyers will gain all the knowledge they need on the job? Sometimes, they probably do. But often, they end up costing their companies a lot of money as they learn from their mistakes.
To continue reading, please log in or register using the link in the upper right corner of the page.