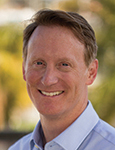 Catching up on your summer reading? Consider Dickie: Memoirs of a Mad Scientist, by Richard Nedbal.
Though not seen around the industry much anymore, Rich, many longtime readers will recall, revolutionized CAD and CAM software as founder of P-CAD, which at one point boasted the world's largest ECAD installed base, and Advanced CAM Technologies (ACT), which developed the still popular CAM350.
Rich has spent the better part of his post-ACT days working on bettering engine injection systems. (He also was inducted into the Dieter W. Bergman PCB Design Hall of Fame last year at PCB West, which coincidentally takes place in September at the Santa Clara Convention Center.) In his spare time, he has written a startlingly funny and self-deprecating book about his childhood.
Rich spins great yarns about growing up in Chicago, his occasionally inspiring parents, learning about electrons (which he mastered) and soldering (which he butchered), first jobs, monkey races (seriously), starting college, and joining the Air Force, where he escaped the hated "Dickie" moniker of his youth, only to be recast by an angry Air Force sergeant as "Airman Kneeball."
A lifetime love of math and science took him to Carnegie Mellon, where an engineering manager tapped him to help with digital logic design, launching his Hall of Fame career in electronics.
Rich's wit, intellect and most of all, never-say-die attitude are on display in spades throughout this charming tale, released this summer by Strategic Book Publishing and available via Amazon. I would have expected nothing less.
Asian irritations. On a more serious note, the amount of geopolitical discord around the world at present is stunning, as Thailand, Vietnam, Korea and other major electronics manufacturing hubs lay witness to a rise in nationalism and severe handwringing over how to address foreign pressure.
Thailand in May endured yet another military coup – its 19th since declaring independence from its monarchy in 1932. Some observers feel the military wants a permanent seat in the national parliament, a move that could hinder its democratic movement.
In Vietnam, citizens are outraged at what they feel is Chinese strong-arm tactics. Its Northern neighbor has provoked many Southeastern nations over the past few years, often by occupying seaborne territory that others had staked claims to in the past. (The Philippines has a similar complaint dating to 2012, over China's eviction of Filipinos from long-held fishing grounds.) Lately, Chinese oil rigs took up in Vietnamese waters, leading to riots at Fittec, Foxconn and elsewhere, where domestic workers took aim at their Chinese employers.
Korea is losing business to Vietnam, aided in part by its own OEMs; Korea is now the largest investor there, pumping in nearly 23% of all outside investments in the first quarter this year. As Samsung relocates its cellphone manufacturing there, Vietnam is on track to produce 250 million handsets this year, versus 200 million in China and just 30 million in South Korea. As of March 2014, Samsung Electronics subcontractors had invested an aggregate $2 billion in Vietnam. Meanwhile, while Samsung buys a reported 53% of its parts from Japan, South Koreans now view Japan as their second-leading military threat, next to North Korea, and resentment from World War II is rising once again.
Indonesia is suffering through a contested presidential election, one that involves an ex-general and the possibility of an overturned ballot result.
Japan, says my friend Dr. Hayao Nakahara (whose latest list of the top PCB fabricators is this month's cover story), has essentially stopped investing in new manufacturing sites in China. The two nations have been at odds over everything from possession of uninhabited islands in the East China Sea to a rehashing of wartime atrocities.
Southeast Asia is home to the bulk of the world's electronics production, and holds the majority share of products built for most end-markets, not to mention the vast majority of the raw materials and components supply. We've absorbed several of nature's bullets of late – flooding in Thailand, the typhoon in Malaysia and of course the 2011 earthquake and subsequent tsunami in Japan. I am told that the media reports have exaggerated what's happening on the ground in Southeast Asia, and that on a day-to-day basis little dissent is noticeable. That may be true, and to be sure, the self-inflicted disruptions have thus far been held to a minimum. Given the number of countries involved – unprecedented in recent times – and the enormity of what's at stake, we can't help but feel it will take some luck if the next supply-chain breakdown is only as bad as the last.