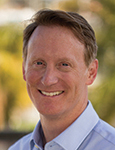 Even for a software company, I'm sure it will be no simple task to analyze customer use and assess the ROI on the so-called "elastic licensing" Ansys just rolled out to enable customers to adjust on-the-fly to meet peak demands. I can't imagine how crazy life will be for the poor soul who gets the hopelessly thankless task of sorting through all the customers who take advantage of this.
But the one-hour rentals, the electronics simulation software company's latest pay-per-use model (see "Around the World," pg. 10), is less interesting for what it allows than for what it might foreshadow.
If I understand Ansys's offer correctly, this is a bolt-on option for existing licensees, not a standalone offering. Useful? Certainly. Groundbreaking? Not so much.
But could true pay-for-play software be far behind? Reports have surfaced over the years of such licenses being available to certain subsets of users and in certain geographies. I'm unaware of it being rolled out on a wide level, however. It's kind of like paying for a digital song that then disappears after five or 10 plays.
The emerging legion of new hobbyist/DIY and unconventional startups may be too attractive and otherwise too difficult for the larger players to land, however, unless they try something different. Many of these companies are not interested in paying thousands of dollars for a tool seat. They aren't designers. They are hardware enthusiasts, and design is just a step in the process (or for some, a hurdle) to realizing their vision.
That said, if one knows their lease will expire in short order, it may curtail any willingness to overcome the learning curve that goes hand-in-hand with CAD tools. And generally, the more sophisticated the tool, the steeper (and longer) that learning curve. There may be a sweet spot (more than one hour, less than one year) where the twain meet; the jury is still out on that. (Whether user capital equipment budgets are flexible enough to adjust to meet these new scenarios also remains to be seen.)
Through recent changes to their product lines, PCB CAD vendors have made clear they do not want to lose out on the emerging IoT/startup space. Even if the margins are weak or, more likely, the revenue elusive, will the sheer size of that audience be too tantalizing for the major ECAD companies to hold fast to their current licensing models?
Sharp: Foxconn's new edge? For years we've been told EMS companies are in the service business only and would never develop their own products. More than 20 years ago, just ahead of the first industry meetings on contract manufacturing, then IPC director Tony Hilvers – a leading proponent of the then-emerging CM industry (it wasn't even called EMS then; that term was coined by CIRCUITS ASSEMBLY columnist Sue Mucha at the same meeting) – insisted to me that contract assemblers wouldn't go down the product development and branding path because it would put them in the position of competing with their customers.
We can bury that old saw. With the inking of a deal, at long last, between Foxconn and Sharp (for the low, low price of $3.4 billion), the loop between EMS and OEM has been drawn taut.
Not that this is groundbreaking in practice. Certainly, many, many EMS companies have, through acquisition or otherwise, developed and marketed their own products. Key Tronic, our 2009 EMS Company of the Year, had a healthy, branded keyboard product line. And we estimated in this space in 2012 that 15 to 20% of the (then) 2,400 companies listed in our EMS directory did some degree of ODM/OEM work.
Going further, we wrote in 2015 we felt the line between EMS and ODM has been "permanently crossed." But the Foxconn-Sharp marriage takes it to an entirely different level.
Time will tell whether the Sharp name stays on its product lines – which range from Aquos televisions to smartphones to solar panels, and includes the OLED technology so prized by Apple that it compelled Foxconn to write the check in the first place. Either way, there's no going back. EMS is now OEM. Going forward, who is the customer they will serve? And knowing the line keeping their suppliers from their end-customers has been permanently breached, will this spur OEMs to reestablish their assembly operations?