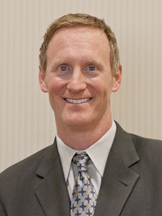 Five-and-a-half million: That's how many light bulbs are purchased each day in the US. And yet, the market for incandescent bulbs is about to burn out. In fact, in Australia legislators have banned light bulbs, and the EU will switch off incandescent and halogen bulbs between 2009 and 2012. The mighty 100W bulb went out last year, and the 60W and 75W versions are next. In the US, the laws against incandescent kick in by 2012. (Halogen isn't targeted.)
This throws open the door to a huge new market for fabricators and contract assemblers, but there are key differences from traditional SMT boards. In solid-state lighting, for instance, the LED and driver boards are separate, and the typical substrate for the former is metal core, not FR-4.
Thermal management, as our cover story last month detailed, is emphasized. While LEDs don't throw as much heat as incandescent bulbs, there are still certain thermal issues to contend with. Most solid-state players try to design units that operate under a certain temperature to maximize output. "For an LED board, we look for a certain temperature at the joint," says Scott Mauldin, director of operations of LEDnovation, a maker of LED lamps and luminaires. "This permits LEDs to get more lumens per watt" (of input).
LED parts for placement typically come on reels and can be put down by almost any decent placement machine. But there are advantages to be had: Smart feeders have a leg up, says Mauldin. Solid-state light manufacturers are interested in bin codes (which define the light characteristics of the LED). Bin codes might be mixed on a board to get the right amount of emitted light, which means assemblers must keep the bins separate.
In soldering, the thermal profile is very different than SMT parts. LEDs are sensitive to high heat. And rework is treacherous, as it is fairly difficult to heat up a single solder joint on a metal core board. (Some use hot plates for rework.)
A company like LEDnovation outsources assembly, emphasizing those with production experience with metal core boards, which eliminates about 80% of EMS companies today. That will need to change.
Mauldin is among the speakers at SMTA International's EMS Forum (smta.org/smtai) this year. It's definitely worth looking into.
Trading up. Apex/Expo and Nepcon China certainly showed vast improvement this year. Numbers were up at both shows, a reflection of the improving economy and (somewhat) open checkbooks. Especially noticeable at Apex/Expo was how engineers filled the floor through the third day: I would need a good miner to dig up a memory of the last time that happened. China's rebound is not so much of a surprise, though it will be interesting to see how much longer that show lasts in the city when the Chinese government is doing all it can to push manufacturing out of Shanghai. And while the bloom is off the rose in Las Vegas, Apex at least demonstrated that North America can for now handle an annual event. (See our full report here.)
Dying dinosaur. The above notwithstanding, if you took $100,000 in cash and several thousands more in time and travel expenses and spent it trying to convince a handful of potential customers to buy your product, sometimes without even bothering to turn that product on, you would be hard pressed to convince an outsider this is a good way to run a business.
Yet, that is exactly what an SMT equipment trade show has come to represent.
That $100,000 – which is hardly a conservative estimate, as freight and hall drayage costs often reach $25,000 for a single placement machine, and many equipment OEMs bring several lines to a single show – would be much better spent sending potential customers plane tickets and picking up hotel accommodations for onsite visits to the suppliers' demo rooms. After all, at a typical show today, few machines are operating in anything more than dry runs, and many aren't plugged in at all. They are giant pet rocks. Kicking the proverbial tires is all a customer can do.
Equipment trade shows in our industry are not sustainable. Investing in their survival means spending thousands to chase hundreds. It's a faulty premise, and it is only a matter of time before this dinosaur goes extinct.
Changes. A warm welcome to Bekah Just, our new production manager, and a sad, sad goodbye to the absolutely unflappable Katie Haddox who, after 12 years with UP Media (and 10 working with me), is leaving to explore California with her two dogs. Each month, Katie's slim shoulders moved mountains to get the issue designed, laid out, printed and distributed. I wish her the best of luck, and I will miss her tremendously.
Mike Buetow is editor-in-chief of CIRCUITS ASSEMBLY; This email address is being protected from spambots. You need JavaScript enabled to view it..