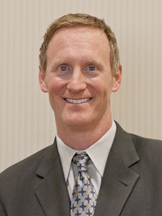 We left off last month pontificating on the so-called "conflict metals" – ores mined in the Democratic Republic of Congo, often by child laborers under duress and whose efforts inadvertently underwrite the now decade-long war that has led to the slaughter of millions and devastated that African nation.

Various world bodies, including the US government, are considering legislation to force buyers away from these contested metals. Sounds good on paper, but the issue remains that refined metals are indistinguishable, with no identifying thumbprint. Solder suppliers purchase the metals on exchanges, far too late for any traceability.

Several stakeholders have latched onto to this problem – which is good. There are potential rubs, but the recent discussions suggest progress in the right direction.
To bring readers up to date, on Dec. 9, 13 representatives from various industry trade groups and electronics companies met in Paris to discuss potential outcomes. Among those attending the meeting were representatives of Intel and Motorola. As if to underscore the weight of the matter, per the meeting minutes, the two companies agreed conflict mining is unacceptable, with Intel saying a solution would be necessary within six months.

Via a joint workgroup of the EICC (Electronics Industry Citizenship Coalition) and GeSI (Global e-Sustainability Initiative) – the former a group of large electronics companies, the latter a nonprofit association – Intel, Motorola and their corporate colleagues are collaborating with experts, governmental and non-government bodies, academia, and other supply-chain organizations to "learn more about mineral mining and processing."

Last seen in these parts dissuading lead use, the International Tin Research Institute last July hatched a three-phase plan (the Tin Supply Chain Initiative, or iTSCi) to ensure due diligence through written documentation by traders and comptoirs. Such evidence would prove legal status, legitimacy, export authority and certificate of origin. ITRI, whose members are the world's big tin miners and smelters, requires the documentation on every shipment and claims "most players now recognize the need for improvement."

More critical is Phase 2 of the iTSCi: traceability to the mine. The plan calls for achieving this through a system of unique reference numbers assigned to each parcel of material shipped from the mine site. Information on the reference number would be recorded on paper as minerals are moved. The final document, which records for audit purposes the unique reference numbers issued at the preceding point in the supply chain, is a Comptiors Provenance Certificate, and would become a precondition for any export of mineral to ITRI member smelters.

The process, ITRI says, should ensure any export shipment leaving DRC could be tracked back, via the tag number, to the mine/area where it was produced, and provide confirmation that the mine or source area, transport routes, and all the middlemen in the chain are "clean." (For more information on the first two phases, see itri.co.uk/pooled/articles/bf_partart/view.asp?q=bf_partart_310250.)

When millions are dying, all solutions must be considered. I like that the industry is taking charge here, as opposed to leaving its fate to governments that might be prone to legislating a "solution" without necessarily understanding (or caring about) the technical and logistical hurdles. I have been a skeptic of the validity of audits, and remain somewhat unconvinced the methodology put forth will be sufficient and uncorrupted. But it's coming together much better – and faster – than I could have hoped, and all those involved deserve considerable credit.

Virtual world. Early next month, the 3d Annual Virtual PCB trade show takes place. As we went to press, two major CAD software companies, EMA and Altium, had just signed on, as had placement and screen printer equipment OEM Assembléon. Moreover, UP Media signed a deal under which SMTA has been made an exclusive partner, and will support the show with brand new technical Webinars and other programming. We are thrilled with the turnout of the past two shows – a total of 4,800 registrants – and excited at the prospects going forward. Register now at virtual-pcb.com. It's free, and you never have to leave your desk.

Tweet, tweet. And for the latest news alerts, don't forget to follow us on Facebook and Twitter (http://www.twitter.com/mikebuetow).