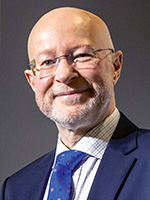 A call for performance-centric materials specifications.
The combination of rising performance expectations and intense commercial pressures means choosing the right substrate materials for new-product designs is more important than ever. A wider selection of materials, with more finely nuanced properties, increasingly complicates making the "right" choice. Help is available from suppliers and industry bodies. But designers can also help themselves by being more willing to share information with their suppliers.
As PCB industry veterans, we know well the board is typically the last part of the project specified when a new product is designed. On the other hand, it's the first item needed when serious development begins. Designing the circuitry to go on the PCB obviously gets most of the attention, but the substrate itself is usually the lowest priority in engineers' minds. When the time finally comes to consider it, teams will often simply default to the same materials used previously. As performance demands imposed on successive product generations continue to intensify, and factors such as conductive anodic filament (CAF) formation that seriously affect reliability become more critical, this approach is increasingly unsatisfactory.
To continue reading, please log in or register using the link in the upper right corner of the page.
---