High-Speed Constraint Values and PCB Layout Methods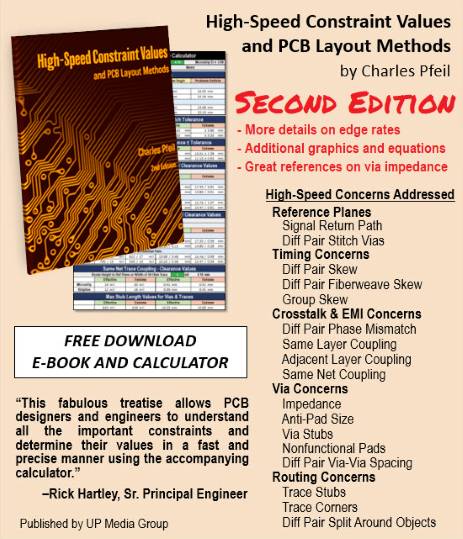 by Charles Pfeil (Forward by Rick Hartley)
How to Receive Your Copy
To download your free copy of this new e-book and the Constraint Value Calculator today, please submit your name and a valid email address. Be sure to click the Request Download Link button. A link to the downloads will be emailed to the address provided.
If you enter a name and valid email address and do not receive the link, try flushing your cache. This can be accomplished by pressing CTRL+F5. Then return to this page and re-enter your name and email address.
About the Book
High-Speed Constraint Values and PCB Layout Methods encompasses lessons learned from Charles Pfeil's five decades in PCB design. It covers critical length, reference planes, timing, skew, crosstalk, coupling, vias, and routing. The book provides the underlying equations and specializes in practical solutions for real-life signal problems.
Constraint Value Calculator
This download includes the Constraint Value Calculator.
The Constraint Value Calculator is an Excel-based worksheet developed by Charles Pfeil. The faster the edge rate, the more likely the signal will have timing, crosstalk and signal integrity problems. Also, the constraint values become tighter as the edge rate increases. As such, the Constraint Value Calculator provides rules with appropriate constraint values for high-speed designs. It includes options for edge rate, dielectric constant, and height between the layers to determine constraint values.
About the Author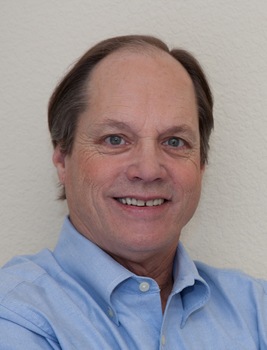 Charles Pfeil has spent over 50 years in the PCB industry as a designer, owner of a service bureau, and in engineering management and product definition roles at Racal-Redac, ASI, Cadence, PADS, VeriBest, Mentor Graphics, and Altium.
Most of his career was at Mentor Graphics, where he was a software architect focused on advanced development of PCB design tools. He was the original product architect of Expedition PCB, and an inventor of Team PCB, XtremePCB, XtremeAR, and the Sketch Router. He previously authored BGA Breakouts and Routing.
He was inducted into The Dieter Bergman Hall of Fame for PCB Design in 2013.