Written by Chelsey Drysdale
Tuesday, 06 March 2012 00:00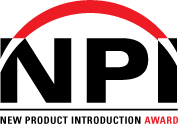 Spring 2014 Fab NPI Award registration is now closed. Winners will be announced at IPC Apex Expo 2014 in Las Vegas.
Fall 2013 Design NPI Award registration is now closed. Fall winners were announced at PCB West in Santa Clara on Sept. 25, 2013.
Entry fees are $500 (US) per product entry.

*All entrants to the NPI Award program must read the 2013 - 2014 Terms and Conditions.
How does it work?

Entrants must submit a single registration form for each product and category entered. All entries must include a 250-word (maximum) statement describing the product in terms of its innovation, compatibility, cost-effectiveness, design, speed/throughput improvements, ease of use, and maintainability and repairability; a PDF or Word file of corresponding technical product literature and/or product specifications, and a high-resolution (266 dpi or greater) digital image (.jpg, .tif or .eps).
Email information to This e-mail address is being protected from spambots. You need JavaScript enabled to view it . 
Last Updated on Wednesday, 22 January 2014 23:54
Features
Design for Reliability with Computer Modeling
A new CAD tool imports design files and quantitatively predicts product life. Previous approaches to reliability assurance included "gut feel," empirical predictions such as MIL-HDBK-217 and TR-332, industry specifications, "lessons learned" programs, failure mode effects analysis, and test-in reliability schemes. While these approaches can provide some value, it is felt that the most comprehensive analysis can best be done virtually...
Tweets by @FrancesStewart5