Written by Chelsey Drysdale
Tuesday, 06 March 2012 00:00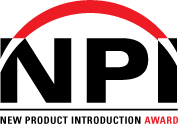 Spring 2015 Fab NPI Award registration will open August 1, 2014. Check back here for a link to the registration page at that time.
Winners will be announced at IPC Apex Expo 2015 in San Diego on Feb. 24, 2015.
Entry fees are $500 (US) per product entry.

*All entrants to the NPI Award program must read the 2015 Terms and Conditions.
How does it work?

Entrants must submit a single registration form for each product and category entered. All entries must include a 250-word (maximum) statement describing the product in terms of its innovation, compatibility, cost-effectiveness, design, speed/throughput improvements, ease of use, and maintainability and repairability; a PDF or Word file of corresponding technical product literature and/or product specifications, and a high-resolution (266 dpi or greater) digital image (.jpg, .tif or .eps).
Email information to This e-mail address is being protected from spambots. You need JavaScript enabled to view it .
Last Updated on Monday, 14 April 2014 18:08