Written by Chelsey Drysdale
Tuesday, 06 March 2012 00:00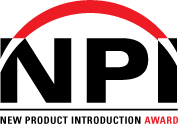 Spring 2014 Fab NPI Award registration is now open. To register, visit https://www.regonline.com/2014npiawardpresentedbyprintedcircuitdesignfab. Winners will be announced at IPC Apex Expo 2014 in Las Vegas.
Fall 2013 Design NPI Award registration is now closed. Fall winners were announced at PCB West in Santa Clara on Sept. 25, 2013.
Entry fees are $500 (US) per product entry.

*All entrants to the NPI Award program must read the 2013 - 2014 Terms and Conditions.
How does it work?

Entrants must submit a single registration form for each product and category entered. All entries must include a 250-word (maximum) statement describing the product in terms of its innovation, compatibility, cost-effectiveness, design, speed/throughput improvements, ease of use, and maintainability and repairability; a PDF or Word file of corresponding technical product literature and/or product specifications, and a high-resolution (266 dpi or greater) digital image (.jpg, .tif or .eps).
Email information to This e-mail address is being protected from spambots. You need JavaScript enabled to view it . 
Last Updated on Monday, 30 September 2013 17:08
Features
A Startup for Startups
MassChallenge, a not-for-profit accelerator program, aims to "create a bigger pie" by helping innovators get to market. In a 27,000 sq. ft. office on the 14th floor of a Boston Harbor high rise, scores of innovators in residence toil away, trying to make their dreams reality. Four quadrants of cubicles form the basic layout, abutted by casual open meeting areas, a compact soundproof recording studio, and a galley kitchen. The walls are...
Tweets by @FrancesStewart5