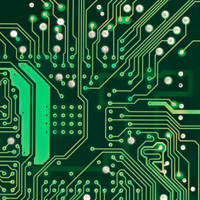 EL SEGUNDO, CA
–
Samsung Electronics Co. Ltd.
held onto its lead in the global television market in the second quarter, thanks to its strength in LCD-TV shipments, according to
iSuppli Corp
.
The South Korean electronics giant managed a 12.4% market share in the overall television unit shipments, with fellow Korean firm
LG Electronics
coming in second with 11.4%, Philips in third with 7.1%, Sanyo in fourth with 6.3% and
TCL
taking the fifth rank with a 5.6% share, iSuppli says. China's TCL, the one-time leader, continued to lose ground in the market as shipments slowed, following the end of the New Year's shopping season.
The overall television market will expand at a CAGR of 4% between 2007 and 2011 for unit shipments, and 5% for revenue. iSuppli forecasts overall global television shipments will grow to 245.5 million units by 2011, up 15% from 2007 and up 22% from 2006.
It isn't news that CRT-TV units, revenues and average selling prices will decline during the next five years because of a lack of consumer interest, waning OEM production and rising consumer demand for LCD-TVs and other flat-panel sets, iSuppli states.
What is news is that there are still regional markets for CRT TVs, the firm adds.

The Asia/Pacific region is leading the way with 37% of total CRT-TV shipments in the second quarter, following by China with 21% and Europe with 15%. India is becoming the largest market for CRT TVs in the Asia/Pacific region, as slimmer CRTs encourage consumers to buy, says iSuppli.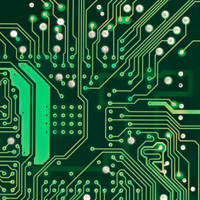 EL SEGUNDO, CA – Since the start of 2006, awareness of GPS-based navigation technology has exploded into the public consciousness, moving rapidly from the "nice-to-have" to the "must-have" category, says iSuppli Corp.

The current star of the GPS market is the personal navigation device segment, which continues to develop rapidly as vendors cut prices to maintain their share of sales amid tough competition, the firm adds.

However, with PNDs now in the growth phase of their product lifecycle, prices have gone south, with the ASP falling 23% year-over-year in 2006, according to iSuppli. In spite of these dramatic price cuts, the revenue from PNDs is expected to increase by four-fold between 2006 and 2013, with manufacturers keen to get their hands on a $16.5 billion jackpot in 2013, the firm continues.

iSuppli estimates 40 companies now are offering GPS navigation capabilities on a range of products, from PNDs and embedded systems, to smart phones.

The navigation market used to be clearly segmented into two separate product families: embedded systems and PNDs.

The more costly embedded systems offer the benefits of integration with improved positional accuracy on a large dash-mounted display. PNDs offer most of the important navigation features on a device priced for the consumer mass market, iSuppli notes.

"The general interest in GPS solutions has created a third entrant in the market: the smart phone," said Richard Robinson, principal analyst for automotive electronics at iSuppli. "Smart phones have the capability to offer wireless Internet connectivity, as well as improved positional accuracy in difficult geographic locations using Assisted-GPS."

iSuppli expects shipments of GPS-enabled mobile handsets to reach 250 million units by 2010, up from more than 70 million units in 2006.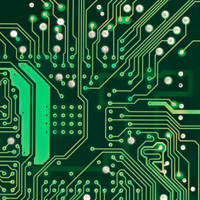 BEIJING
– The
China Communications Standards Association
has created a task force to study an e-waste recycling standard and a mandatory standard for testing detrimental chemicals in electronic products.
The latter will require all electronics communications products manufactured in the region to be tested prior to being available, according to a
ChinaTechNews.com
report.
The standard will emulate WEEE and RoHS to help China firms maintain components that comply with EU policies, especially companies that export products to Europe.
The study team will help the association supervise environment testing capabilities in China.
WASHINGTON – A lobbying effort began Thursday to curb or halt patent legislation that passed the U.S. House of Representative two weeks ago.
Opponents, namely biotech and pharmaceutical firms, claim the bill would undermine current patent protections and deter investors from taking chances with innovative ideas.
The pending legislation has had support from
Microsoft
,
Cisco
,
Intel
and other big tech firms. It is designed to control excessive litigation; however, detractors claim it would benefit large corporations at the expense of startups.
Inventors and CEOs from more than a dozen companies said they object to the provision that would permit companies to challenge patents
after
awarded in a subsequent review process.
At a briefing Thursday, several executives said they were concerned that because the esoteric, technical details of patent law are difficult to understand, a bad bill might get through Congress.
Rep. Howard Berman (D-CA), a chief sponsor of the House bill, said he would continue to "tweak" provisions when Congress negotiates the details of a final bill.
First, the Senate would have to pass its own bill, which Majority Leader Harry Reid (D-NV), said could happen in the next few weeks.
MUNICH – Dr. Franz Josef Radermacher, head of the Research Institute for Application-Oriented Knowledge Processing, will keynote this year's Productronica trade show.
Dr. Radermacher, who is also professor of informatics at Ulm University, will speak on the challenges of globalization, information society and sustainable development.
Radermacher, who holds Ph.D.s in mathematics and economics, will analyze current developments in population growth, social tensions in the global society, cultural conflicts and the aggravation of the worldwide ecological situation. He will illustrate the special role of electronics, computers and networks as the nervous system of humanity. He will provide a few future scenarios: the collapse of the biosphere, the "Brazilianization" of society, and the ideal balance. Finally, he will offer a possible initial solution toward implementing an eco-social global economy with the Global Marshall Plan.
He is one of the guiding forces behind the Global Marshall Plan Initiative aimed at harmonizing business interests with the environment, society and culture by creating an ecologically and socially compatible global economy.