FRANKFURT -- July orders at printed circuit board manufacturers in Germany, Austria and Switzerland rose 13.5% year-over-year.
Year-to-date orders are up 15.8%, reported ZVEI.
Sales were up in July as well, and have now risen 8.6% for the year.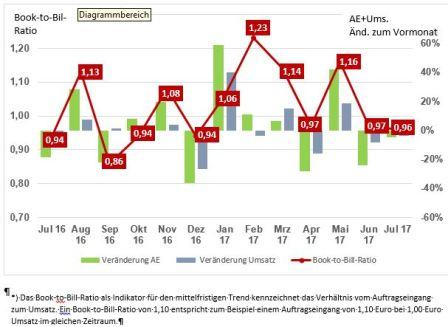 The book-to-bill ratio, a measure that divides the value in euros of orders by the value in sales, was 0.96 in July, down 10 basis points sequentially. The ratio is at its lowest point since December.
The number of employees rose 9.3% over July. Employment figures are always high in summer, because during the leave period, temporary staff are temporarily stopped, ZVEI said. Compared to the average figures of the two previous years, 6% new jobs were created.