SAN FRANCISCO -- SnapEDA today announced parts library support for a pair of Mentor CAD tools, extending the company's reach into one of the most-used PCB software flows.
The Internet-based circuit board design parts library developer now supports Mentor Pads and DX Designer. Mentor customers will gain access to SnapEDA's component library containing millions of symbols, footprints and 3D models, the company said.
In a phone interview with PCD&F, SnapEDA's development team said users are catching on to the service. More than 50,000 designers have signed up, said Natasha Baker, founder and CEO of SnapEDA, and repeat usage for its InstaPart service is greater than 80%. She credited the firm's quick-turn service and vendor-neutral platform for the growth.
Adding Mentor to the mix extends SnapEDA's reach in the shrinkwrap ECAD market. Baker said SnapEDA is filling a niche among smaller and mid-size companies whose size does not support the traditional in-house librarian.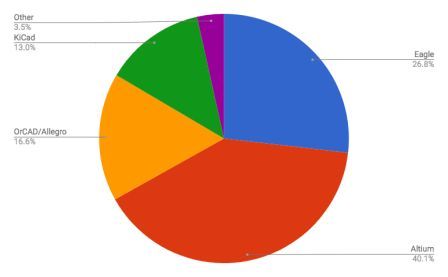 "We're seeing a shift in the industry where it's no longer just large enterprises designing electronic products. Today, mid-size companies, startups, and even non-traditional companies, such as apparel companies, are making printed circuit boards," she said, pointing to companies like Nike and Hallmark, among other non-traditional OEMs that are now designing boards. "The challenge they face is that - unlike large enterprises - they often don't have dedicated librarians helping with parts creation. This means they're spending valuable time creating parts from scratch."
Mentor's head of marketing for its Pads flow agrees. "We are beginning to see a new breed of design engineer – those who do it all with a focus on the complete end-product," said Paul Musto, marketing director for the Board Systems Division of Mentor, in a statement. "These individuals are attempting to navigate the many disciplines of design; e.g. mechanical, electrical, software, and are encumbered with the creation of so many different parts and libraries. SnapEDA's solution for providing electronic libraries through an open forum is a huge time and energy saver for this community of engineers."
For SnapEDA, it represents the latest success in the company's five-year lifespan. Conceived by Baker in 2012 following an engineering career with Analog Devices and NI, SnapEDA has evolved from its initial goal, which was providing a vendor-neutral format for verified parts developed by users. Today, while users can still upload and share parts, content is driven by a team of 12 employees developing footprints, schematics and 3D models. The verification checker, which looks at such aspects as whether the symbol and footprint conform to the manufacturer's part numbers, is based on company-developed technology, leveraging Baker's experience in simulation and modeling with Electronics Workbench (now part of NI).
Currently the CAD tools most used with SnapEDA are Altium, Eagle, OrCad/Allegro and KiCAD, Baker said (see figure at right). She noted that OrCad/Allegro use might be smaller than it otherwise would be because it is still in beta. Interestingly, most of the company's customers are professional designers, not hobbyists, as one might expect for content that is primarily free. Baker attributes this to the amount of information available through SnapEDA, which is more than most DIYers want.
Related articles: Making Simulation a 'Snap'
Register now for PCB West the Silicon Valley's largest PCB industry trade show: pcbwest.com!