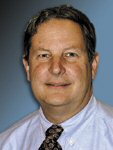 The current crisis was years in the making.
One of the biggest current concerns for the economy, in virtually every country in the world, is the state of the global supply chain. Whether discussing the shortage of chip's impact on the auto industry or the shortage of paper goods (think toilet paper), all fingers point to a supply chain that is showing signs of fatigue.
To fully appreciate the situation we face, one needs to first look at how the supply chain got to this point.
Historically companies strived for a fully integrated manufacturing capability, so materials, parts, subassemblies, etc., were designed and controlled by the company that produced the end-product they were to be used in. As an example, an automaker would own the steel mill, glass-making facility, radio manufacturer, paint factory, etc., so virtually all parts that went into their automobiles were manufactured – controlled – by one company. Shortages, if and when they occasionally might occur, could be quickly rectified by moving resources around within the parent company to increase supply of needed items.
To continue reading, please log in or register using the link in the upper right corner of the page.
---