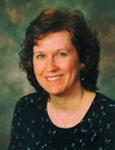 InterNepcon spotlighted advancements in automotive electronics, lighting and wearables.
The crowds at the recent InterNepcon show held at Tokyo's Big Site in Japan reached a record 85,924 attendees, exceeding conference expectations by almost 10,000 visitors. Some of the highest attendance was recorded in the sessions on automotive and wearable electronics. Crowds packed the aisles of the wearable electronics exhibits, and the wearable sessions required overflow rooms where hundreds of people eagerly view the presentations remotely. The lighting exhibition was also crowded with attendees, and the packaging and assembly halls provided plenty to see in all facets of the industry infrastructure, from materials to equipment to assembly and test service providers.
Wearable electronics. Gadget-crazy Japan is the perfect place for a wearable electronics show. Many speakers described the latest wearables, ranging from fitness products to medical products. A presentation from Rocon Instruments described the role of wearables, especially smart glasses, in solving real consumer problems, such as dealing with the data explosion and the constant need to look at displays. A presentation from Seiko Epson focused on wearables for a better lifestyle – accessing meaningful information whenever and wherever. Products from Seiko Epson include Pulse monitors, GPS and motion sports monitors, all in the form of wrist products and smart glasses.
The show floor was an exciting place to be. Fitbit daily tracking products from Jawbone were clearly a hit, as the booth was five-deep in visitors almost all day. Many new names, as well as several familiar ones, were found at the show. Anicall demonstrated animal trackers for dogs, cats and cows, with a live cat and dog in the booth. Brother and Vuzix.jp displayed smart glasses, and Biglobe demonstrated its Internet services for smart watches and other wearable products. ICMe demonstrated a cuffless blood pressure sensor that only requires a touch with your finger and works with a smartphone via Bluetooth 4.0 to provide minimum and maxim systolic and diastolic readings, as well as pulse rate and pulse wave forms. AiQ's booth featured smart clothing, including its Touch Glove, while several companies displayed materials for the fabrication of wearable electronics clothing. For example, Gunxe displayed a conductive knit material, and Mitsuifuji Textile displayed AGposs, a silver-plated yarn. SSEI showed off wearable SMT. Dainichiseika's pellet form thermoplastic polyurethane elastomer, Resamine P, has been positioned as a good material for the fabrication of wearable electronics. Teijin and Kansai University announced a new fabric based on piezoelectric poly-L-lactic acid (PLLA) and carbon fiber electrode that can be used for sensing applications. The weave of the fabric enables detection of complicated movements, including three-dimension movements. Applications include elderly care and surgery.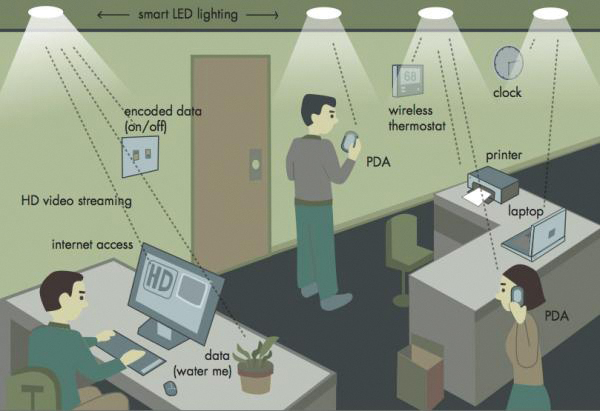 Figure 1. Visible light communication relies on LEDs for signal transmission and photodiodes and image sensors as receivers.
Shindo demonstrated its two-metal-layer flex circuit for smart wrist products. Compass, based in Hong Kong, provided examples of its flex circuit and assembly capabilities for wearable medical productions. A few products were not necessarily "wearable" but featured the use of cameras. My personal favorite was a fishing lure with a camera for that up-close and personal encounter with your catch of the day.
New developments in battery technology are key to the feature of wearables, and several companies demonstrated potential breakthrough products. Power Source Energy demonstrated a polymer battery for smart applications and clothing. Jenax, a Korean company that promotes its Christian founding principles of ethics and environmental responsibility, introduced its J.Flex battery.
It is possible to bend, fold, twist or scrunch the battery to fit almost any device or usage scenario. It can be folded up to 200,000 times without degrading performance.
Automotive. Several factors are driving interest in automotive electronics. The number of electric and hybrid vehicles purchased each year is increasing. In many applications, the power density of the module is increasing, driving the need for improvements in thermal management and new package developments. QFNs that can handle high-heat dissipation continue to be popular.
Mandated safety features are driving adoption of a growing number of sensors and cameras. Data processing for collision avoidance must be extremely fast – driving the adoption of fast-processing technology. Coupling image sensors and digital signal processors (DSP) will drive greater adoption of 3D stacking with through silicon vias.
IC packaging. A number of companies displayed their latest equipment developments. These included all types of wire bonders and the latest thermocompression flip chip bonders. Presentations covered a wide range of package options, including the latest trends in stacked die for flash memory applications, an update from Samsung on its 3D TSV stacked memory supplied on DIMMs for high-performance applications, and SPIL with details of many new package offerings, including a fingerprint sensor, multiple flip-chip interconnect, a fan-out wafer level package (FO-WLP), high bandwidth package-on-package (PoP), assembly for silicon interposers, and a packaging alternative to silicon interposers. A special keynote by TSMC introduced its new fan-out wafer level packaging technology, Integrated Fan-Out (InFO), targeted at the mobile application space.
Lighting. The lighting show featured more than just bulb replacements. Several discussions focused on the future of OLEDs.
Visible light communication, a theme also covered in several recent conferences, was one of the new topics. Visible light communication (VLC) is a new way of wireless communication using visible light with LEDs as transmitters and photodiodes and image sensors as receivers (FIGURE 1). Location-based services are considered one potential for VLC applications, including an indoor navigation system for the visually impaired.1 While expensive today, organizations in Japan and China are working on developing the technology for greater commercialization. In China one idea under consideration is an indoor GPS navigation using VLC in large facilities such as shopping malls.
References

1. Shinichiro Haruyama, "Visible Light Communications Using Sustainable LED Lights," ITU Kaleidoscope: Building Sustainable Communities (K-2013), 2013 Proceedings of, April 2013.
E. Jan Vardaman is president of TechSearch International (techsearchinc.com); This email address is being protected from spambots. You need JavaScript enabled to view it.. Her column appears bimonthly.