NESS ZIONA, ISRAEL -- A subsidiary of Nano Dimension has successfully 3D-printed electrical circuits with embedded electrical components, the company announced today.
The successful proof of concept of PCB inkjet printing, in which electrical components were placed during the printing process, was performed using the company's DragonFly 2020 3D printer.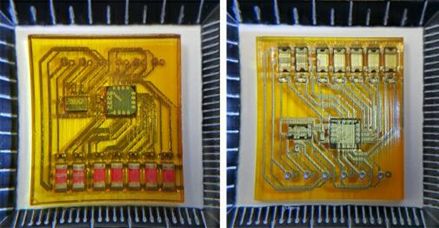 Embedding components could improve PCB reliability by protecting parts from exposure to the external environment, and mechanical, temperature and corrosion damage. It requires no soldering, as the connections between components takes place as part of the 3D printing process without the need for soldering material. It also enables printing the die without packaging, permitting thinner, more protected PCBs.
The new capability is expected to become supported in future versions of Nano Dimension's 3D printers.
The company has filed a patent application with the US Patent and Trademark Office.