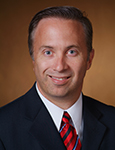 Yes, but there are performance and cost tradeoffs.
You have started a new design. The chassis is defined, and you are thinking about how everything could be connected. Unlike the past, you are thinking about the interconnect strategy early in the design process, rather than at the last minute. Now you must decide what will be connected as an integrated rigid-flex and what might need to be done separately. So many design options are available right now. Here is where the question comes up: What if my layer counts are not consistent everywhere?
When faced with this, don't worry. Rigid-flex allows us to design in almost any configuration. Each has performance and cost tradeoffs. Let's review few of the more common design styles.
To continue reading, please log in or register using the link in the upper right corner of the page.
---