Details

Written by

Greg Papandrew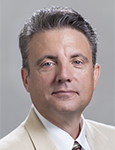 How to make a heavenly PCB match.
Love may be blind, but buying printed circuit boards doesn't have to be. Before running off to the purchasing altar with your newfound love (aka your vendor), here's some fatherly advice for picking the right PCB manufacturer:
Play the field. Yes, you can be a polygamist when it comes to choosing a vendor. A single manufacturer cannot service all your PCB needs, and not all manufacturers are created equal. Some are simply better than others, whether your needs are military or commercial, prototype or production. It's OK to have more than one vendor and to give each manufacturer the business that makes sense for you.
Make sure that each PCB supplier understands you will be "dating" other vendors. Having them compete for your business keeps everyone on their toes, especially when it comes to keeping pricing under control.
Follow up on references. Before "swiping right," check references. And when asking about your future partner's past, inquire about both the good and bad times. Don't expect everything to be perfect. Learn how well they handle problems that will inevitably arise from time to time.
Read more: Shortening the Chain