Details

Written by

Mike Buetow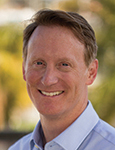 The end is nigh for lead in solder, as our columnist Tim O'Neill wrote in July in CIRCUITS ASSEMBLY.
Rules governing use of the materials – Directive 2015/863, aka RoHS 3 – are coming online and will be in full force by 2019.
Suppliers have until July 22, 2019, to meet the stricter provisions, which include no more than 0.1% lead in medical devices, which are joining consumer, industrial and other electronics products on the effectively banned list.
In "Life After SAC 305," Tim poses the question, What comes next? Already, the future of commonplace unleaded alloys such as SAC is being questioned. As Tim writes, "It is even feasible SAC 305 will be dislodged by a new de facto alloy that better serves the needs of the market."
Poor SAC. It entered this world under duress – a much-debated compromise that standards bodies and major OEMs agreed on only after reviewing nearly 80 other alloys.
Read more: Elemental Questions