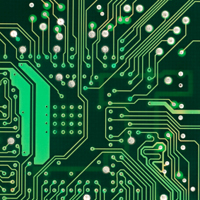 GÜTENBACH, Germany – The solar industry continues to turn on the heat as it courts and claims PCB manufacturers and suppliers alike.
RENA GmbH
has acquired
Höllmüller GmbH
. Financial details of the acquisition have not been made public.
RENA manufactures equipment systems for the semiconductor and solar industries. Höllmüller is a manufacturer of wet process equipment for the PCB industry. A number of Taiwanese PCB companies have announced plans to expand into the flexible solar cell market this year. The Höllmüller acquisition by RENA is seen as further support for the business model.
In a press release, Jürgen Gutekunst, managing director of RENA GmbH said, "We see this as an enormous step forward. We intend to expand our market share of the photovoltaic industry even further with the acquisition of Höllmüller Maschinenbau GmbH and to cover a large part of the rapidly growing market." Gutekunst added, "We want to operate with more force on the world market. We can achieve this by bringing our production capabilities in line with the speed of the market growth."
RENA has employs 300 people at three locations in Germany. The company's 2006 turnover was over € 60 m. The core business is equipment systems for semiconductor and solar applications. In 2001 the company began manufacturing equipment for the solar cell market. In 2006 this was expanded to include systems for the fabrication of solar wafers.
Managing director of Höllmüller, Joe Kresky said about the acquisition, "An extremely positive combination of two companies that are well established on the market – for us a win-win situation." Kresky continued, "The two companies complement each other in their technologies and both wish to expand even further."
Both companies will continue to operate under their own names. Expansion plans are already being discussed. The Höllmüller operations in Poland will double in size in the medium-term and some of the locations in Germany will also be expanded.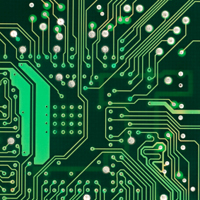 MILWAUKEE, WI
–
RBP Chemical Technology
has commenced product shipments from its new production facility in suburban Mumbai (formerly Bombay), India. The chemical blending facility, which has a blending capacity of 750,000 kg per month, is initially producing a broad range of products for the printed circuit industry, but is also expected to supply the printing market in the near future.
President Mark Kannenberg said, "Our new, wholly-owned blending plant to support the Indian market further demonstrates the commitment of RBP Chemical Technology to the worldwide printed circuit and graphic arts markets. The RBP Indian factory successfully underwent a quality audit in April 2007, and export requirements are currently being addressed in anticipation of serving the entire Asian market for both printed circuit and graphic arts chemicals. We look forward to supporting our existing customers as they expand their manufacturing operations on the Indian subcontinent."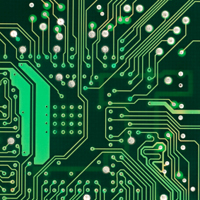 MONTREAL, Quebec, Canada – Cimmetry Systems has released a company-sponsored research report by analyst firm Aberdeen Group entitled "Printed Circuit Board Design Integrity – The Key to Successful PCB Development." The report highlights the importance of electronic design document viewing and collaboration tools for best-in-class hi-tech manufacturers.

Based on research from the report, best in class companies are twice as likely as the rest of the industry to be using collaboration and visualization solutions. "These tools allow the entire product development team, as well as outsourcing partners anywhere in the world, real time visibility into the development process as well as the ability to collaborate on the product as it is being designed", said Ric Stanley, research analyst in Aberdeen's Product Innovation and Engineering practice and report author.

To obtain a complimentary copy of the report, visit:
http://www.aberdeen.com/link/sponsor.asp?cid=3973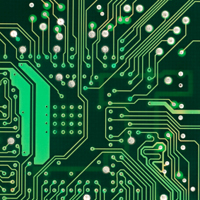 ST. PETERSBURG, FL – Jabil Circuit Inc. reported an 80% drop in quarterly earnings due to higher costs, including restructuring charges and stock-based compensation, a news release stated.


Core earnings for the fiscal second quarter, which exclude some one-time items, fell 64% to $28.4 million. Net income for the quarter, ended Feb. 28, was $13.9 million, down from $69 million a year ago. Net revenue rose 27% to $2.9 billion, in line with Wall Street estimates.

For the third quarter, Jabil forecast a loss of 8 cents to a profit of 4 cents per share, or a core profit of 17 cents to 23 cents per share. It restated its previous revenue forecast of $2.9 billion to $3 billion.

Jabil also announced financial results for its fiscal fourth quarter of 2006 and first quarter 2007 after an internal investigation into stock option accounting practices. It said its net loss in the fourth quarter 2006 was $45.6 million compared to a net income of $58.4 million in the year-ago quarter.
MIGDAL HAEMEK, Israel – Camtek Ltd. announced results for the first quarter ended March 31, 2007. Revenues for the first quarter of 2007 were $14.5 million, 41.8% below the $24.9 million as reported in the first quarter of last year, and 31% below the $21 million as reported in the fourth quarter of 2006.

According to a news release, gross profit for the first quarter of 2007 was $6 million, representing a gross margin of 41.5%. This is compared with gross profit of $13.1 million or gross margin of 52.5%, as reported in the first quarter of last year and gross profit of $9.3 million, or gross margin of 44.5% as reported in the fourth quarter of 2006.
Operating loss for the first quarter of 2007 was $4.4 million compared with the operating loss of $2.4 million reported in the previous quarter. In the first quarter of 2006 the company reported an operating profit of $4.4 million.

First quarter net loss was $4.3 million on a fully diluted basis. This compares with a net profit of $4.4 million on a fully diluted basis, as reported in the first quarter of 2006. Fourth quarter 2006 net loss was $2.2 million.
"The current state of business in the microelectronics industry has been affecting our revenues from these markets," said Rafi Amit, Camtek's CEO. "We still see some requests from customers to delay delivery, but we believe that we are maintaining our position in these markets. In addition, as we stated in our previous announcement, our sales to the PCB industry also declined this quarter. We believe that this is a temporary softening in the market due to the Chinese holidays."
"Regarding the PCB market, we are happy to report a warm welcome for the new line of Dragon models, which we recently introduced. We recently won orders from new strategic customers and further established our technological reputation and competitive position. Nevertheless, we continue to closely monitor our expense levels and we are adjusting them to our current and expected level of activity," Amit said.
MILPITAS, CA – Solectron Corp. announced the expansion of Solectron's Shanghai, China product development facility. According to a news release, the facility will provide complete product development services, supporting growing customer demand for fast, cost-effective product development capabilities.

The expanded site will focus on product development services for OEMs of telecommunication, computing, storage and consumer electronics products. By locating product development and manufacturing in close proximity, Solectron will provide customers with system level design, new product introduction and full volume production capabilities throughout China.

"Solectron continues to invest in expanding its design and engineering capabilities globally by market segment, including medical, telecommunications, consumer electronics and other sectors," said Dave Purvis, executive vice president and chief technical officer at Solectron. "We are seeing tremendous demand for complete product development services in China, and our expansion in Shanghai will apply our extensive experience in providing full product development services to meet growing customer needs."

Solectron expects to hire more than 100 engineers to support the growth.