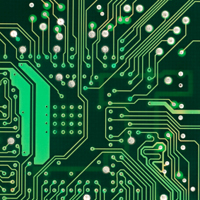 REDWOOD CITY, CA – The 18-year-old man who fell in a vat of acidic solution in a Redwood City circuit board factory died of accidental drowning, the San Mateo County coroner said.
The San Francisco Chronicle reported Fernando Jimenez Gonzalez drowned in a "low-concentration sulfuric acid solution," according to deputy coroner Michelle Rippy. Toxicology tests confirmed no drugs or alcohol were involved.
The solution was 93% water and 7% sulfuric acid, about the same as stomach acid, according to the coroner's office.
Gonzalez's father found his body in the middle of the night at Coastal Circuits, where they were both employed, on Sept. 23, police said.
Gonzalez was alone when the accident occurred, authorities said. Police suspect he fell into waist-high sulfuric acid after being overcome by chemical fumes, reports the San Francisco Chronicle.
A spokesman for the company said the solution does not produce harmful fumes.
The state Division of Occupational Safety and Health is investigating the incident.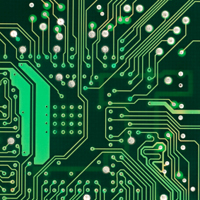 YAVNE, ISRAEL – Valor Computerized Systems announced year-to-date revenues of $31.4 million, an increase of 17.5% year-over-year.
Net profit year-to-date was $2.2 million, a decrease of 9% year-over-year.
Third-quarter revenues reached $10.6 million, an increase of 15.2% compared to the same quarter in 2006.
CFO Dan Hoz said, "Business conditions in Q3 were in line with our expectations. We witnessed a strong positive cash flow, resulting from a robust collection of account receivables ... "
President and CEO Ofer Shofman said, " … We signed an OEM partnership agreement with Universal Instruments Corp. … We are already working to deliver similar agreements over the next quarters.
"We have recently signed a distribution agreement with one of the largest EDA solution distributors in Europe … " he added.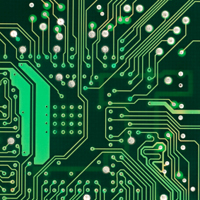 DUREN, GERMANY – CCI Eurolam has renewed and extended its agreement to distribute Isola products in the European market for the next five years.
CCI Eurolam is in Paris and Lyon, France; Dreieich and Duren, Germany; C&B in Leyland, UK, and Milan.
The company offers products and services for the PCB industry and reportedly will realize a total turnover of 40 million Euros in 2007.
Isola manufactures base materials, and is headquartered in Chandler, AZ. The company supplies the European market from German and Italy.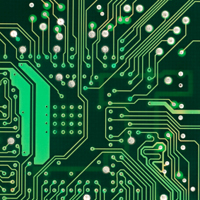 DENVER – Coretec Inc. has announced the continued deployment of XACT PCB's Gemini-X PCB registration system at the company's Denver facility.
Gareth Parry, CTO of Coretec, said, "The Gemini-X system from XACT PCB was installed in our Toronto operation at the start of this year … Our Denver facility targets leading-edge quick turn prototype and mid-volume production, and we have recently installed the Excellon Intelli-Drill to further increase its capability. We have adopted the XACT Gemini-X software to further increase advanced registration capability across our sites."
HELSINKI
–
Aspocomp Group Oyj
, struggling to cope with weakened demand for its printed circuit boards, today named Isto Hantila chief executive, effective immediately.
Read more ...
COSTA MESA, CA
-
Stablcor Incorporated
, announced a new licensing agreement with Anaheim, CA-based
DDi Corporation
. DDi's new agreement with Stablcor eliminates end-product royalties, which were charged to the fabricator before the product could be shipped to the end user. The new licensing policy is being introduced to qualified fabricators to transition STABLCOR® from a specialty material to a general build-up material for use in PCB structures.
Read more ...