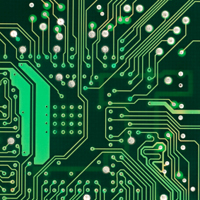 CASTELFIDARDO, Italy
-
SOMACIS Holding
has signed a joint venture agreement with the Korean company
Cosmotech
to work together in Brazil and to develop a future partnership project in Korea.
SOMACIS Holding is pleased to announce that it has signed a partnership agreement with the Korean company Cosmotech Co Ltd., leader in the production of printed circuit boards of medium-to-high technology for digital appliances, telecommunication equipment, IC modules and substrates.

The partnership is aimed at commercial collaboration in the Brazilian market, a market in which SOMACIS has been present in since 1999 and where it has its own production facility. A partnership that also sets the base for a future project for the combined development of business in Korea and Asia.

With the drawing up of this joint venture contract, Cosmotech has acquired a minority shareholding interest in the Brazilian company SOMACIS Do Brasil Circuitos Ltda., which, as of the 1st October, has changed its name to Somacis & Cosmotech Do Brasil Circuitos Ltda.

SOMACIS and Cosmotech will jointly create a new commercial division geared towards the promotion and development of printed circuit board sales to Asian clients based in Brazil. Clients with whom both companies already have techno-commercial relationships consolidated in Asia and Europe.With this agreement, SOMACIS acquires a purchase option right in the capital stock of Cosmotech.
This joint venture binds SOMACIS and Cosmotech in an important partnership project, putting together both the expertise and strength of two leaders in the production and commercialization of high tech printed circuit boards, and consolidates their strategic position in the global market.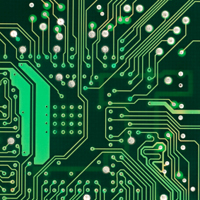 TAIPEI -
Airtech Advanced Materials Group
announced the formation of Airtech Asia, a wholly owned subsidiary. Airtech Asia will be located in Tianjin, China, opening December 2007. "This will allow us to better serve our customers who have established a subsidiary in China and with our Chinese customers that have been working with us since our first trip to China in 1982," announced W. (Bill) Dahlgren the companies' Founder and Owner.
Mr. Mo Perwaiz will be the General Manager of Airtech Asia, according to Jim Hegeduis, Airtech's PCB / Electronic Global Business Manager. Perwaiz brings with him 25 years of experience in the Chinese market with upper management, manufacturing and distribution skills.
The 50,000 m
2
site will allow for manufacturing, local stocking of products, sales and technical assistance.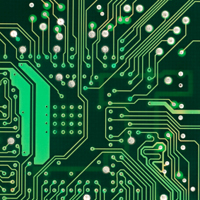 COSTA MESA, CA – Stablcor Inc.
,
provider of carbon composite laminates, announced the licensing of its material to
TTM Technologies Inc.
No financial terms were disclosed.
Read more ...