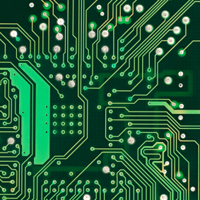 WILSONVILLE, OR – Mentor Graphics Corp., maker of electronic automation systems, announced second quarter revenue of $205.7 million, up 15% year-over-year.
Compared to the same period last year, integrated systems design bookings grew 35%; new and emerging bookings grew 5%; scalable verification was down 5%, and IC design to silicon was down 25%, reports Mentor. IC design to silicon is expected to strengthen in the second half, based on a strong renewal pipeline.
Year-over-year, bookings for Europe were up 30%; Pacific Rim was flat; North America was down 15%, and Japan was down 30%, says Mentor.
During the quarter, the company acquired Sierra Design Automation, provider of high-performance place and route solutions.

For the third quarter, the company expects revenue of approximately $200 million. For 2008, the company expects revenue of approximately $860 million. Preliminary guidance for 2009 is for revenue of $920 million.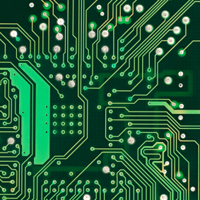 PHOENIX
–
Avnet Electronics Marketing
has updated its Design Resource Center (
http://em.avnet.com/drc
) with an enhanced search engine said to speed the design process through quicker access to information and design resources.
The site gives design engineers direct access to more than 150 offerings searchable by manufacturer, technology or product.
The DRC offers design engineers access to electronic technologies and products, including reference designs, product briefs, user and program guides, schematics and application notes. The site also provides access to select evaluation and development kits created by Avnet design engineers and supplier partners.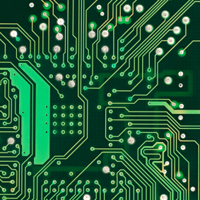 PITTSBURGH – Ansoft Corp.
, a developer of EDA software, announced revenue for its fiscal first quarter totaled $19.9 million, an increase of 15% year-over-year.
Operating income was $5.2 million, representing an 84% increase compared to the first quarter of 2007.
Net income was $3.9 million, up 69% year-over-year.
The company guided for second quarter revenue growth of 10 to 15%.
SANTA CLARA, CA – EMS provider NBS Design Inc. has opened two PCB layout facilities in recent weeks.
The first, in Dallas, has been in operation since mid-July and is run by Russ Wirth. In mid-August, NBS will open its third layout operation, to be located in Nashua, NH; another PCB industry veteran, Kathy Descoteaux, will run that operation.
The eight-year-old company also has a design center and manufacturing facility in Santa Clara.
In a statement, NBS president Craig Arcuri says the "addition of two such prominent and experienced industry players" will help the company broaden its "national footprint."
Arcuri was the founder of Design Solutions Inc., the network of PCB service bureaus that peaked at more than 100 designers before he sold it to Flextronics.
ROME, NY – The ESDA is requesting two-page abstracts for the International Electrostatic Discharge Workshop, taking place May 12-15 in Port D-Albret, France.
Presentations should address novel design concepts; special custom design approaches; technology integration issues; failure analysis; test structures; simulation tools; component-level ESD testing; ESD characterization; system-level ESD issues; immunity of ICs to EMI, and unresolved ESD issues.
Abstracts should be sent as PDFs to
This email address is being protected from spambots. You need JavaScript enabled to view it.
no later than Nov. 26, and should include the title, author's name and author's affiliation.
The technical program committee will announce selections on or before Jan. 7.