Details

Written by

Peter Bigelow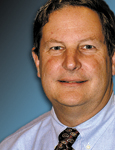 Quality programs should ensure quality, not hamstring ingenuity.
From time to time, new terms take hold that sound critically important, become heavily, if not overly, used in business conversation, and often are both misleading and oxymoronic. Such is the case with the now frequently used "single point of failure."
I do not think it's possible to go through a facility or quality audit by a large customer where they are not searching for – and certainly identifying – what, in their opinion, is an unacceptable single point of failure. In my experience, the single point the auditor or customer identifies is usually neither more nor less critical than any other aspect of the process, is usually not a single point, and is usually not more than a process – or processes – the person who cites it does not understand.
Read more: The Big Fail