Details

Written by

Mike Buetow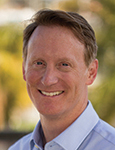 For years I've resisted the calls (and occasional) urge to expand our vehicles for delivering information to voice or video. There are a number of reasons why.
For one, I felt – and still feel – a large percentage of our subscribers actually like the activity of reading. (After all, you are reading this, right?) This has been borne out by the fact that we maintain a subscriber base of more than 60,000 designers and engineers. That's a lot of eyeballs, and it doesn't begin to take into account the thousands and thousands more who aren't subscribers and read the magazine online.
I also recognize that for many in our industry, work is all-consuming. Seriously, when outside the office, how often do you check your email, or log in to see how your factory is running? Frequently, I imagine. The tools that allow us to physically escape the office have the ironic capability to keep us tethered to it. Health experts advise that when you have a chance to disconnect, you should take it and not look back. Easier said than done.
Read more: In the Pod