Written by Chelsey Drysdale
Tuesday, 06 March 2012 00:00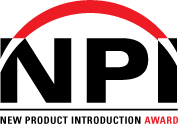 Fall 2013 Design NPI Awards
Registration for the 2013 Design NPI Awards is now open. To register, visit http://www.regonline.com/Register/Checkin.aspx?EventID=1227390.
July 2013
The deadline for 2013 Design NPI Award entries is July 26, 2013.

September 2013
2013 Design NPI Award winners will be revealed at the IPC Apex Expo in Santa Clara, CA. The ceremony will take place September 25, 2013, at PCB West.
November 2013
An article highlighting the winners will be published in the November issue of PCD&F. There is also special advertising opportunities for winners. (Please contact Frances Stewart ( This e-mail address is being protected from spambots. You need JavaScript enabled to view it ) for advertising questions.

Spring 2014 Fab NPI Awards

Registration for the 2014 Fab NPI Awards will open September 5, 2013.

January 2014
The deadline for spring fab entries is January 20, 2014.

March 2014
2014 Fab NPI Award winners will be revealed at IPC Apex Expo in Las Vegas. The ceremony will take place March 25, 2014, at the Mandalay Bay Convention Center.  

May 2014
An article highlighting the winners will be published in the May issue of PCD&F. There is also special advertising opportunities for winners. (Please contact Frances Stewart ( This e-mail address is being protected from spambots. You need JavaScript enabled to view it ) for advertising questions.
Last Updated on Wednesday, 24 April 2013 21:39